Professional Chimney & Fireplace Repair
Chimney and fireplace damage can make it unsafe and unpleasant for you to light up a fire and kick up your feet. But here at Guardian, we aim to resolve issues and repair the chimneys and fireplaces of our clients.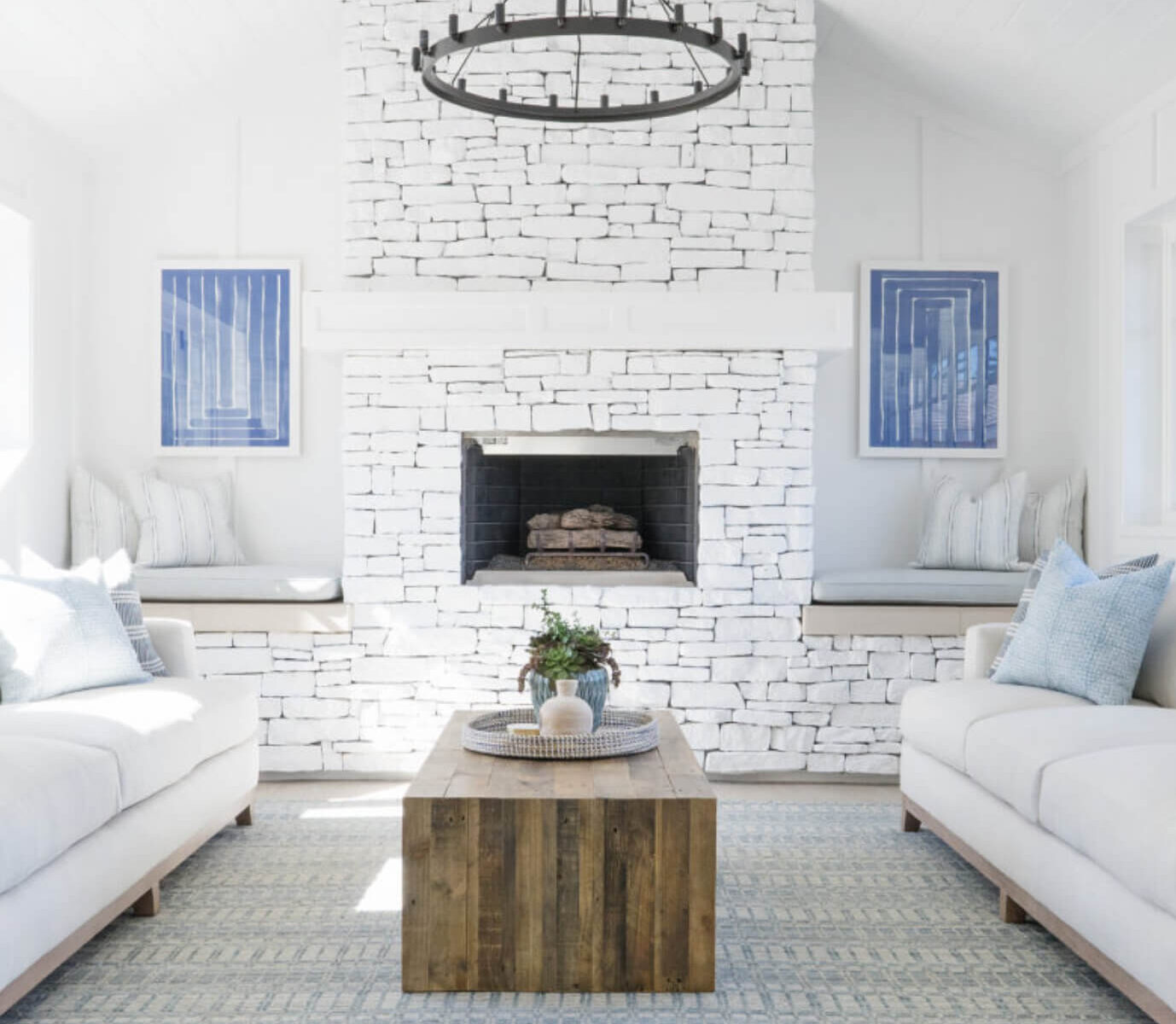 Repairs Includes The Following:
Water Leak Repairs — Our thunderstorms are a sight to see, but you don't want to see any signs or symptoms of downpours in your chimney. A chimney leak is an unpleasant and often costly issue to deal with. Guardian can stop leaks in their tracks and prevent them from springing up again. We repair and waterproof flashing, masonry, and crowns, and install high-quality, attractive copper chimney caps, pots, and multi-flue caps. We've got your flue and chimney covered!
Tuckpointing — Damaged masonry can be unattractive, yes, but it is also more likely to wick in water and contribute to leaks. Is your chimney masonry cracking, spalling, or deteriorating? Let Guardian help. We remove damaged mortar and replace it with fresh mortar for a stronger, safer, and more beautiful chimney that's water-free.
Chimney/Flue Repair & Relining — Flue liners play an important part in the performance and safety of the chimney system. Is your flue liner damaged as a result of rain, acidic byproducts, severe weather, or just age? Guardian repairs damaged clay tile liners with HeatShield® Cerfractory Foam and reline with Forever Flex Stainless Steel liners for lifelong service and protection. Ask the Sootmaster about having your chimney flue repaired or relined today!
Smoke Chamber Repair — A cracked, deteriorating, and rough-surface can be a big problem for smoke chambers. These chimney components are responsible for getting all the smoke and byproducts of combustion up into the flue and out of the home fast, but without a smooth, damage-free surface, the smoke chamber can only do so much. Is a damaged smoke chamber making your home unsafe and unpleasant? Let Guardian take care of you. We repair smoke chambers with Smoketite Smoke Shield & Chamber-Tech2000, and both products can quickly repair and restore smoke chambers and bring them up to code.
Refractory Panel Replacements — Another dangerous and unattractive chimney and fireplace issue is damaged refractory panels. These panels are designed to reflect heat back into the fire and into the home so you can get more heat from the fire. This means less creosote deposit, less fuel waste, and a cozier home. But when these panels crack or deteriorate as a result of heat, moisture, or byproducts, they'll need to be replaced ASAP for safety. We replace refractory panels and can give you the beautiful and efficient firebox you need. 
Chimney Inspections and Fireplace Repair