Fireplace & Chimney Services & Inspections
Chimney Sweep Birmingham Alabama
Chimney Sweep Birmingham Alabama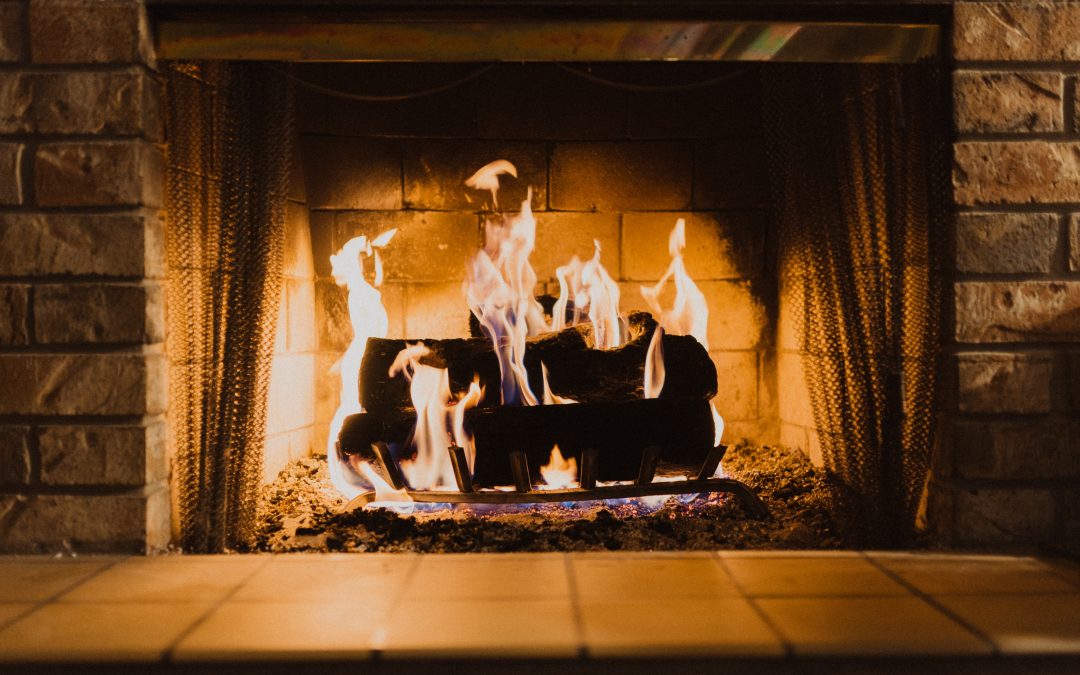 Your fireplace may not get much use during the summer, but it becomes a crucial part of your home as the weather gets colder. Whether it's a romantic evening for two or quality time spent with family, a crackling fire can transform a regular night into a treasured memory.
If you don't take proper care of your fireplace, though, that same fire can become dangerous. For help, call Guardian Chimney Sweep Birmingham Alabama today. Whether it's a routine cleaning or animal removal, we can do it all so that you and your loved ones are guaranteed many more nights spent by the fire.
Give Guardian Chimney Sweep Birmingham Alabama a call today, and you'll get to speak with a member of our highly trained staff who can answer any questions you have and schedule an appointment for a technician to visit your home.
Animal Removal: Bats, birds, or raccoons, may take shelter in your flue system and bring babies with them. Not only can they destroy your chimney, but they may also enter your home and transfer respiratory disease through their waste. Birmingham's Guardian team only practices humane animal removal.
Water Leak Repairs: Water damage is the most common problem we repair in chimneys. If not fixed immediately, it can become worse and more expensive. Guardian Chimney Sweep Birmingham Alabama use FlashSeal, the best sealant in the market which completely stops the leak. Chimney caps and dampers can also stop the water from entering.
Smoke Issues: If your fireplace is not drafting properly, the smoke is coming into your lungs and affecting your health. Our technicians are skilled in diagnosing the cause of the draft problem.
Masonry Repairs: Guardian Chimney Sweep Birmingham Alabama provides a variety of masonry chimney repairs including tuckpointing, chimney flue repair, flue relining, and more.
Fireplace Repairs: Our chimney sweeps, cleanings, and repairs are done by CSIA-trained workers. Our team carries all of the most common lock-top dampers, chimney caps, and flue liners on their vans in case a repair is needed. That way, Guardian Chimney Sweep Birmingham Alabama can do the repair on the same day.
Fireplace Installations: Our Guardian Chimney Sweep Birmingham Alabama chimney sweepers are skilled in fireplace installations such as ash dump doors, wood stoves, and other local chimney services.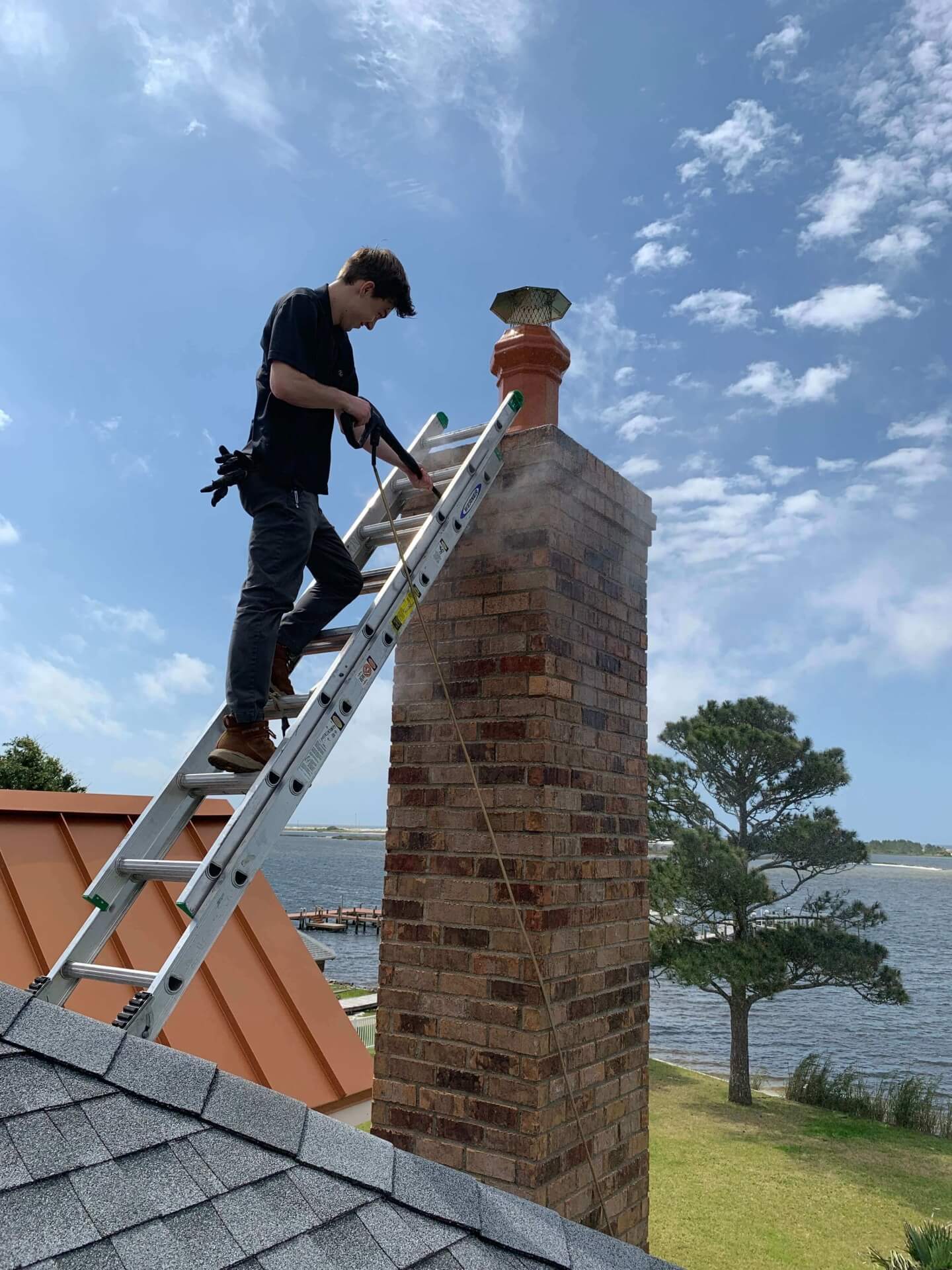 Sweeps & Inspections
Guardian Chimney Sweep Birmingham Alabama offers professional chimney sweeping services as well as quality inspections. Learn more about our sweeps and inspections, and trust in Guardian Chimney Sweep Birmingham Alabama.
Waterproofing & Repair
Guardian Chimney Sweep Birmingham Alabama offers excellent waterproofing services and general masonry and prefab repairs. Call Guardian Chimney Sweep Birmingham Alabama to schedule an appointment with our professionally trained technicians.
Custom Installations
Do you have a fireplace? Do you want one? We also offers professional chimney and fireplace installation. Whether it be a masonry system (brick), or prefabricated (metal), Guardian Chimney Sweep Birmingham Alabama has you covered.
Providing The Highest Quality Chimney Services Around
Our top priority is providing industry-leading service as your chimney sweep and fireplace professionals. Our goal is to build loyalty and trust with those we serve. That's why our first-class teams are considerate and careful, making sure to protect your property and belongings. We want to accommodate you, and we'll make sure to be in communication with you about any last-minute schedule changes. The sharpest individuals comprise our teams: those who exemplify what it means to be a true chimney sweep and fireplace professional.
Seasonal Update
With the cold weather comes warm clothes, heating bills, and hot cocoa. But, it also brings potentially chimney damages. Now, down here in the south, we may not get blizzards and 10 feet of snow, but it can get cold. And this fall and winter season, it's important to look out for signs of chimney damage. Believe it or not, freezing temperatures can actually cause damage to chimneys. See, bricks are like sponges, they're porous and absorb water.
When this water freezes, it expands. This can cause what is known as spalling. Spalling is when the faces and chunks of bricks actually break off. This can lead to the lesser structural integrity of the chimney, which is never good. So, be sure to watch out for any spalling on your masonry chimney. And for any chimney or fireplace repair, Guardian Chimney Sweep Birmingham Alabama is here to help!

Local Areas We Also Cover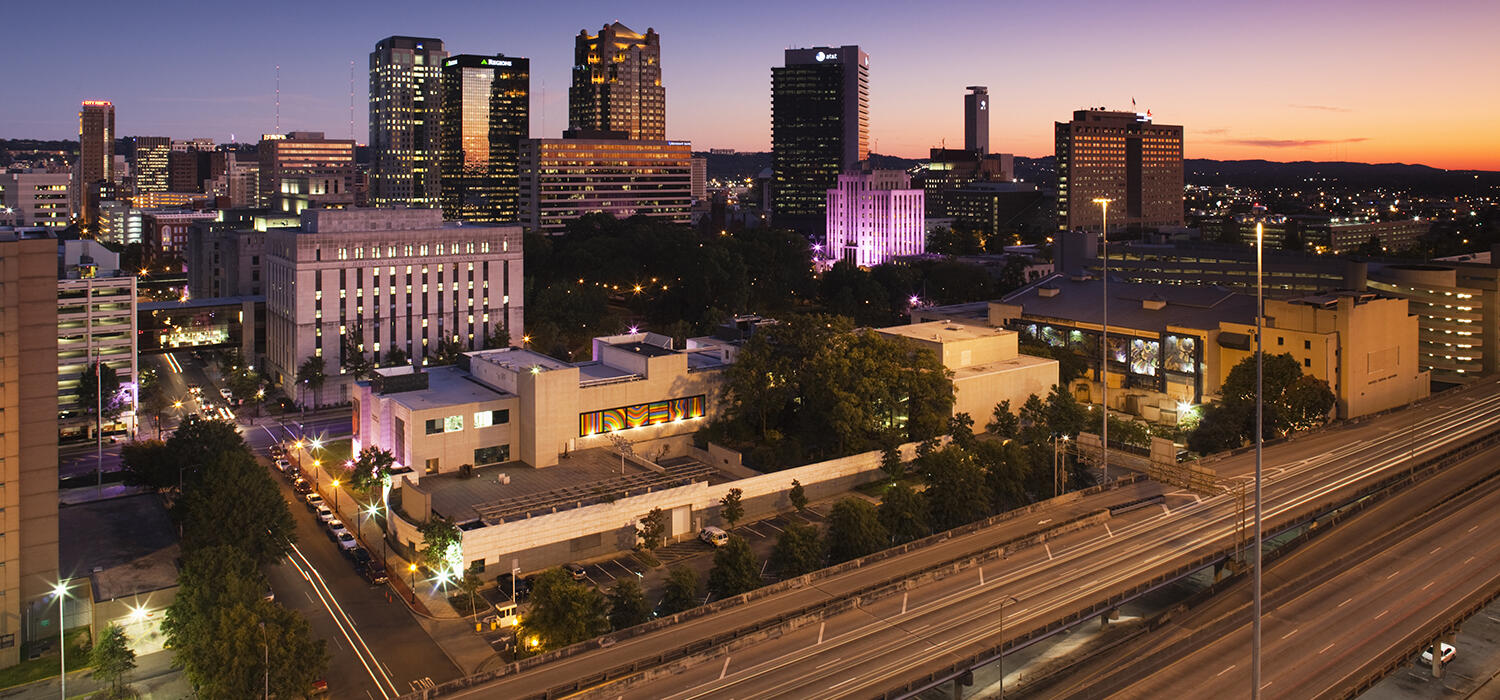 Birmingham is full of places to see and things to do. With an estimated 2019 population of 209,403, it's the most populous city in Alabama and is always ready to be explored and appreciated. So, while we are installing a fireplace, waterproofing your chimney, or removing those pesky critters, go enjoy the wonderful city of Birmingham!
The Birmingham Ghost Walk
Discover the dark side of Birmingham's history on a walking tour that focuses on the city's allegedly haunted sites and the incidents that have taken place there. Whether you are a paranormal believer or just interested in learning about a different side of the city, this tour is for you. Plus, traveling with a guide enables you to visit sites most people wouldn't feel comfortable visiting on their own.
Birmingham Museum of Art
Founded in 1951, the Birmingham Museum of Art in Birmingham, Alabama, today has one of the finest collections in the Southeastern United States, with more than 24,000 paintings, sculptures, prints, drawings, and decorative arts representing a numerous diverse cultures, including Asian, European, American, African, Pre-Columbian, and Native American. Among other highlights, the Museum's collection of Asian art is considered the finest and most comprehensive in the Southeast, and its Vietnamese ceramics one of the finest in the U.S. The Museum also is home to a remarkable Kress Collection of Renaissance and Baroque paintings, sculpture, and decorative arts from the late 13th century to c.1750, and the 18th-century European decorative arts include superior examples of English ceramics and French furniture.
Barber Vintage Motorsports Museum
As the collection continues to grow, the museum's story continues as well. In its commitment to preserving the history of motorsports, the Barber Vintage Motorsports Museum is excited about the future. Barber says he wants "to use the museum as a tool to help bring more people to Birmingham." Being dedicated to interpreting and exhibiting motorcycles and vintage vehicles, the Barber Vintage Motorsports Museum is a destination that is truly amazing.
Birmingham Botanical Gardens
Birmingham Botanical Gardens is Alabama's largest living museum with more than 12,000 different plants in its living collections. The Gardens features the largest public horticulture library in the U.S., conservatories, a wildflower garden, two rose gardens, the Southern Living garden, and Japanese Gardens with a traditionally crafted tea house. Education programs run year-round and over 10,000 school children enjoy free science-curriculum based field trips annually. Birmingham Botanical Gardens, the most visited free attraction in Alabama, is open daily, offering free admission to more than 350,000 yearly visitors.
Birmingham Zoo
One of the state's most popular attractions, the Birmingham Zoo, is an ever-evolving adventure. Guests come from around the Southeast to see animals such as red pandas, lions, giraffes, orangutans, rhinos, bears, elephants, sea lions, zebras, a jaguar, a hippo, and many more. From Trails of Africa to the Children's Zoo and everything in-between, the Birmingham Zoo features animals from all over the world, with signage highlighting the Zoo's amazing animal care, conservation initiatives, and Species Survival Plans. With approximately 700 animals of 230 species and endangered species from 6 continents, the Birmingham Zoo's 122-acre site is the perfect place to visit any time of the year.
Birmingham, Alabama – Did you know?
Population
The city of Birmingham has a population of 209,880 (U.S. Census Bureau estimate, 2019) and is the central hub of the Birmingham-Hoover Metropolitan Area with a population of 1.1 million.
Demographics
Birmingham has a median age of 35.7 with a median household income of $32,404. The median property value in Birmingham is $86,900 with a homeownership rate of 46.4%. The city is 71.6% black, 24.6% white and 3.5% Hispanic.
Fast Fact:
Birmingham is seventh among the 150 largest US metros for percent increase in millennial residents (ages 25-34).
History
Birmingham was founded in 1871 at the crossing of two rail lines near one of the world's richest deposits of minerals.
Housing
Birmingham was named as one of the most affordable cities for first-time homebuyers in the nation (Lending Tree, 2019) and 1 of the 10 most affordable markets for renters (Zillow, 2019).
Education
The Birmingham City Schools serves 23,000 students from K-12 with 18 elementary schools, 10 K-8 schools, eight middle schools and seven high schools. The University of Alabama at Birmingham (UAB) ranks 15th in federally funded research among public universities. Birmingham is also home to Birmingham Southern College and two-year colleges Jefferson State and Lawson State.

Transportation

Five interstates provide access to more than 80% of the U.S. population in a two-day drive. The Birmingham-Shuttlesworth International Airport offers 114 flights to 26 airports and 23 cities.
Tech

The Birmingham metropolitan area has more than 550 technology companies employing more than 6,300 skilled workers. The city is home to Innovation Depot, in which 112 startups are located throughout a sprawling 140,000-square-foot complex — the largest in the Southeast.

Entrepreneurship
Birmingham was voted the #1 Best City for Millennial Entrepreneurs (Thumbtack, 2015) based on friendliness of local tax laws, licensing rules, and the regulatory environment.

Healthcare

Birmingham has the highest per capita concentration of healthcare jobs nationwide.
Financial Services

The city is the 12th largest banking center in the nation and third in the Southeast.

Advanced Manufacturing
Birmingham is home to 18,000 skilled automotive workers – twice the US national average and 20,000 skilled metals and machinery workers.
Source: birminghamal.gov