Fireplace & Chimney Services
Chimney Sweep Mobile Alabama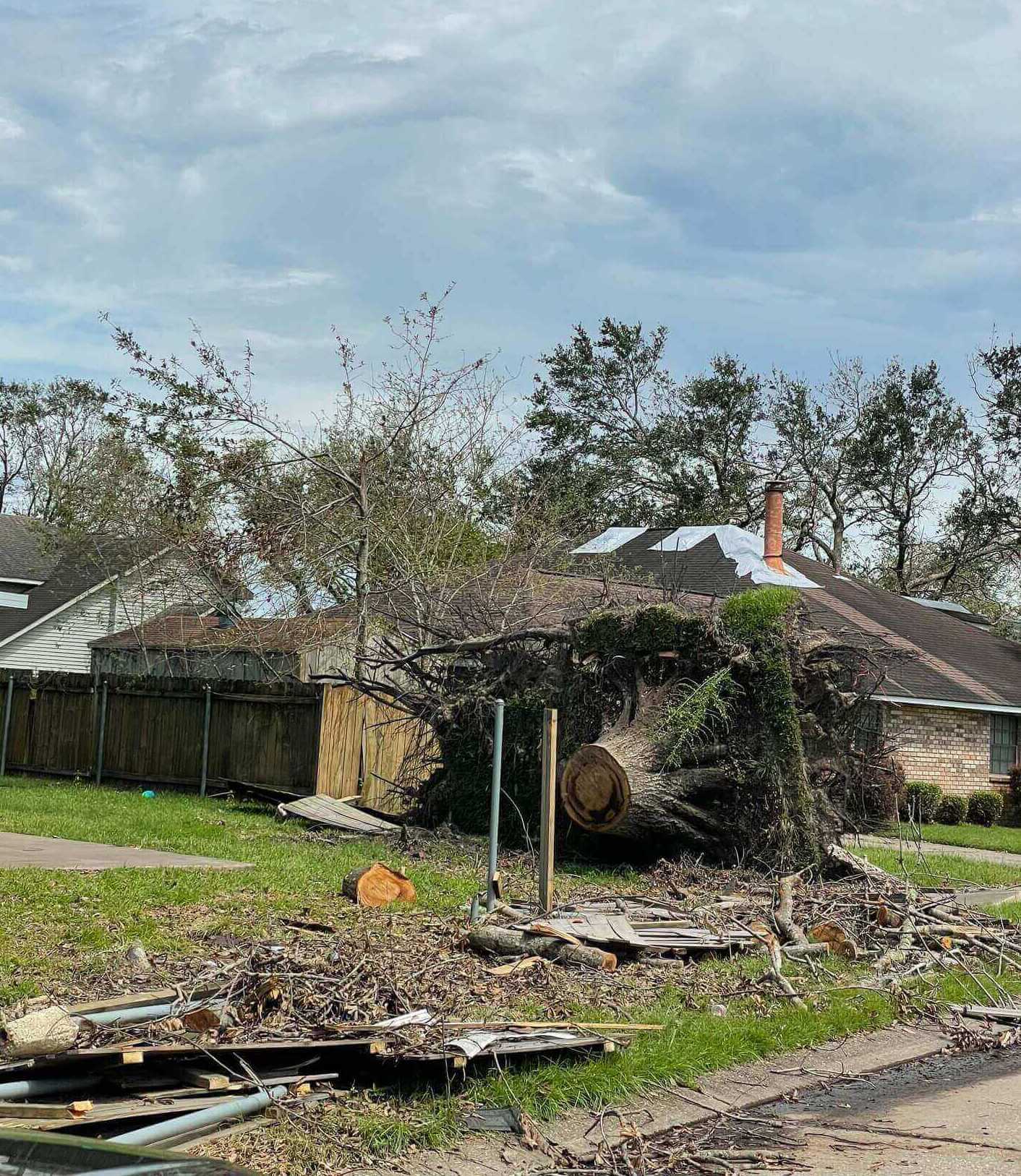 Tropical Storm and
Hurricane Damage
The 2021 Hurricane season is here which brings Hurricanes and Tropical Storms to the Gulf Coast. High winds and heavy rain can cause serious damage to your fireplace and chimney.
If you believe that you may have chimney damage or leaks, call Guardian Chimney Sweep today.
Guardian Chimney Sweep Mobile, Alabama
During the summer, your Chimney may not get much use, but when winter comes rolling back around it becomes a necessity, either Spending quality time with your family or having a romantic evening with that special someone, whether it is, nothing can beat a nice warm fire.
However, if your chimney and fireplace don't get the proper maintenance and attention, it could turn those treasured moments into disasters.
An unkept chimney could lead to structural or water damages, as well as possible chimney fires if not swept as needed. That's where Guardian Chimney Sweep Mobile Alabama comes in. We specialize in keeping your chimney and fireplace safe and protected so you and your family can enjoy them for years.
We offer many services such as Chimney Sweeping, Chimney Inspections, Masonry Repairs, Water Leak Repairs, Installations, and more.
Give Guardian Chimney Sweep Mobile Alabama a call today, and you'll get to speak with a member of our highly trained staff who can answer any questions you have and schedule an appointment for a technician to visit your home.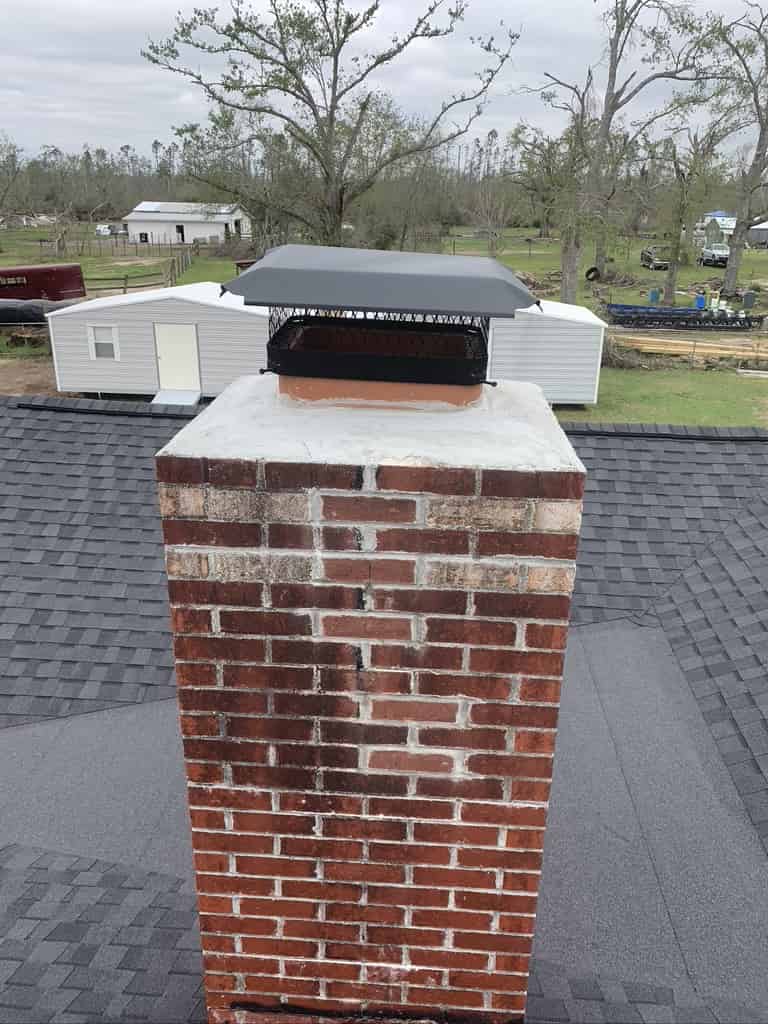 Chimney Sweep Mobile Alabama Services
Chimney Sweeping and Inspections
When burning in a wood-burning fireplace, gas will be produced form the fire. These gases then rise through the chimney flue and escape through the top. However, these gases can sometimes end up sticking to the sides of the flue, which will eventually build up. These unburned flue gases harden into what is known as soot and creosote. Soot is black, powdery, or flaky while creosote resembles tar, or can be rock hard. These materials can be dangerous if left to build up over time. This is because creosote is a flammable material, and can lead to a chimney fire.
Our certified technicians perform expert and quality chimney sweeps to rid the chimney of any soot and creosote buildup. They also then perform a professional 21-point safety inspection, examining the chimney top to bottom to ensure the safety of home, and a clean bill of health for your chimney.
And, if your wandering when or if you should get a chimney sweep and inspection, the Chimney Safety Institute of America states, "Chimneys, fireplaces, and vents shall be inspected at least once a year for soundness, freedom from deposits, and correct clearances. Cleaning, maintenance, and repairs shall be done if necessary." So if you are in need of a professional chimney and fireplace cleaning, along with a thorough inspection, give Guardian Chimney Sweep Mobile Alabama a call today!
Water Leak Repair
Water leaks are definitely the most common reason for chimney and fireplace damage. If water leaks go unnoticed, they can lead to serious trouble down the line in regards to the structural integrity of your chimney. Here are the three most common signs of water leaks you can look out for
Spalling
Bricks are like sponges, they are porous and absorb water. During the winter, any water that is absorbed through rain sleet, or snow can freeze while trapped in the brick. This freezing causes the water to expand, which can cause the face and chunks of the brick to break off.
This can weaken the bricks, causing structural issues. a way to prevent spalling is by making sure your chimney getting enough sunlight to dry. Also Guardian Chimney Sweep Mobile Alabama offers water repellant services, to make sure the water can't be absorbed, to begin with.
Liner Deterioration and Rusting
If water enters the chimney through the top, it can cause damage to the terracotta flue liners. Any cracks that you discover in the liner should be reported to a chimney sweep company ASAP. Water can also cause rusting on the damper and firebox. If you notice rust or tile damage, call Guardian Chimney Sweep Mobile Alabama for an inspection to determine the severity and source of the water leaks and damage.

Mold
Water leaks can also cause mold and mildew to form on your wall, ceilings, and fireplace. Mold and mildew can be hazardous if inhaled and there are some that experience allergic reactions when exposed.
Masonry Repairs
Guardian Chimney Sweep Mobile Alabama also provides expert masonry repairs to keep your chimney and fireplace system protected and safe for you, your family, and your home. Here is a list of Guardian Chimney Sweep Mobile Alabama professional masonry repair services: 
Flue Relining

Flue Repair

Tuckpointing

Smoke Chamber Repair

Water Leak Repairs

Refractory Panel Replacement
Fireplace Installations
We also offer expert fireplace installation. Our installations include inserts, wood stoves, ash dumps, and cleanout doors, and glass fireplace doors. We can also install a prefabricated fireplace, which uses steel pipes, or masonry, which we build brick by brick. 
Simple and easy to make mistakes during installing can risk your home and family's safety, as well as lead to thousands in fireplace and chimney repairs. That's why when installing a fireplace you want a team with over 30-years of experience who you can trust.
Serving All Areas Within 75 Miles
Level one is performed without the aid of any specialized tools and is recommended when things are working as always, without change.
Level two when there's a change, like a new liner, a new homeowner, a new appliance, new fuel type, a strong storm or chimney fire, or a new problem or performance issue. This level of the inspection may require some basic tools, and will also include a video scan of the chimney interior. Level two inspection and its ability to provide close-up images of damage, these inspections are oftentimes referred to as real estate, home, or insurance inspections.
Level three is a level two inspection suggests a deeper, hidden problem impossible to get to the bottom of. A level three can involve the removal of firebox panels, chimney crowns, walls, and other components of the chimney system and home, which is why it's considered a last resort.
You can count on a Guardian Chimney Sweep Mobile Alabama inspection when you want to make sure your chimney and fireplace are free of damage, and other dangers. We'll show you photos of any findings and explain them.
Wouldn't you rather know that your chimney is in good working condition and ready to be safely enjoyed this season? We would too! So give us a call, before you light that first fire. Don't put off your annual inspection — give Guardian Chimney Sweep Mobile Alabama a call for a full system inspection.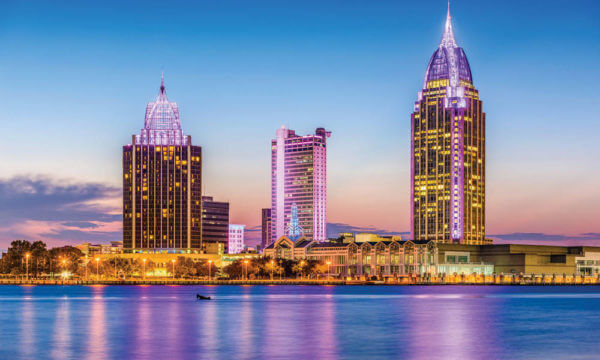 Mobile has a certain magic that keeps you on your toes. Where a melting pot of people, flavors, cultures, and traditions become one voice to lead all of life's celebrations. Join the jubilee and welcome every day with an enduring passion and a little soulful hospitality, because life is the ultimate gift. This is the spirit of living. This is what we're born to do.
GulfQuest - National Maritime Museum
GulfQuest National Maritime Museum of the Gulf of Mexico is the only museum in the world dedicated to the rich traditions, history and culture of "America's Sea". With a combined 90 interactive exhibits, simulators and theaters, GulfQuest is a family tourist destination and a signature attraction for Mobile, the state of Alabama and the entire Gulf Coast region.
USS Alabama Battleship Memorial Park
At Mobile's Battleship Memorial Park, you don't have to look very far to find heroes. From the Battleship USS ALABAMA to the Submarine USS DRUM and over 25 aircraft, the spirit of military pride is alive and well. Aboard the battleship you will be able to explore 12 decks.
Among those, you can climb inside gun turrets, get locked in the Brig, man a 12mm gun and much more. You will be able to go below and explore inside the oldest Submarine on display, Submarine USS DRUM. In the Medal of Honor Aircraft Pavilion as well as in the park, you will be able to view many rare and historic aircraft.
A few in our collection include: A-12 Blackbird Spy Plane, OS2U Kingfisher, F-86L Sabre Jet, B-52 Bomber, just to name a few. While in the pavilion, don't forget to take a ride on the Flight Simulator and experience flight without ever leaving the ground. It's an unforgettable experience for the entire family.
Mobile Carnival Museum
Mobile Carnival Museum documents Mobile's long affair with the winter carnival.
Fort Conde
Built by the French on Mobile Bay in 1702 to defend their colony, the fort was rebuilt in 1723 after a flood, serving as the area's main defense point until 1820. By 1823, all of the fort's buildings had been removed to make way for what is now downtown Mobile, including present-day Theater Street, Government Boulevard, Royal Street, and more.
Today's historic fort area covers about one-third of the original space, and was reconstructed using a 4/5 scale to incorporate as many of the features as possible. Opened in celebration of the nation's bicentennial in 1976, the fort gives tourists a glimpse of life in the fort during the 18th century.
The fort also offers fun, family-friendly activities like a colonial-themed photo gallery, a shooting gallery, and a photo set with colonial costumes and props. Visitors can get a copy of the free self-guided walking tour of the grounds and museum by stopping at the Trading Post.