Fireplace & Chimney Services
Chimney Sweep Roswell Georgia
"Nobody gets there faster than us or better prepared. Over 100 years of combined experience!"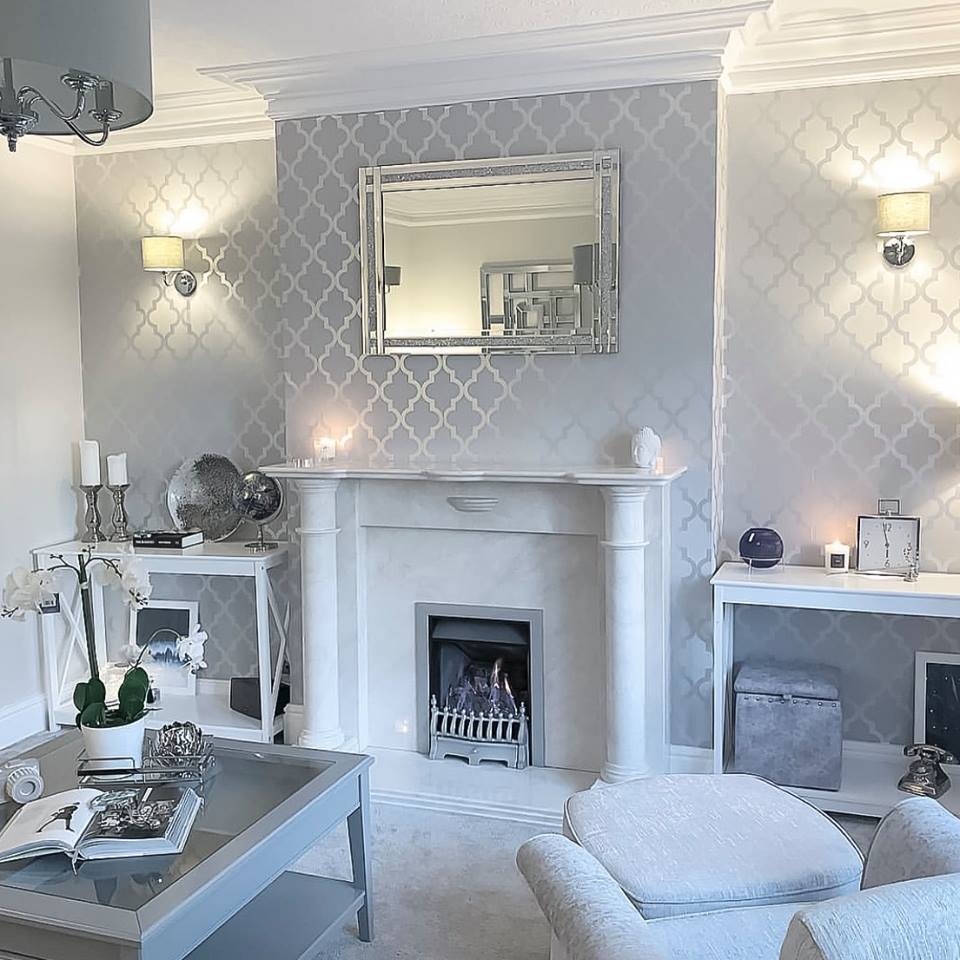 Your fireplace may not get much use during the summer, but it becomes a crucial part of your home as the weather gets colder. Whether its a romantic evening for two or quality time spent with family, a crackling fire can transform a regular night into a treasured memory.
If you don't take proper care of your fireplace, though, that same fire can become dangerous. For help, call Guardian Chimney Sweeps of Roswell. Whether its a routine cleaning or animal removal, we can do it all so that you and your loved ones are guaranteed many more nights spent by the fire.
Give us a call today, and you'll get to speak with a member of our highly trained staff who can answer any questions you have and schedule an appointment for a technician to visit your home.
Level one is performed without the aid of any specialized tools and is recommended when things are working as always, without change.
Level two when there's a change, like a new liner, a new homeowner, a new appliance, new fuel type, a strong storm or chimney fire, or a new problem or performance issue. This level of the inspection may require some basic tools, and will also include a video scan of the chimney interior. Level two inspection and its ability to provide close-up images of damage, these inspections are oftentimes referred to as real estate, home, or insurance inspections.
Level three is a level two inspection suggests a deeper, hidden problem impossible to get to the bottom of. A level three can involve the removal of firebox panels, chimney crowns, walls, and other components of the chimney system and home, which is why it's considered a last resort.
You can count on a Guardian inspection when you want to make sure your chimney and fireplace are free of damage, and other dangers. We'll show you photos of any findings and explain them.
Wouldn't you rather know that your chimney is in good working condition and ready to be safely enjoyed this season? We would too! So give us a call, before you light that first fire. Don't put off your annual inspection — give Guardian a call for a full system inspection.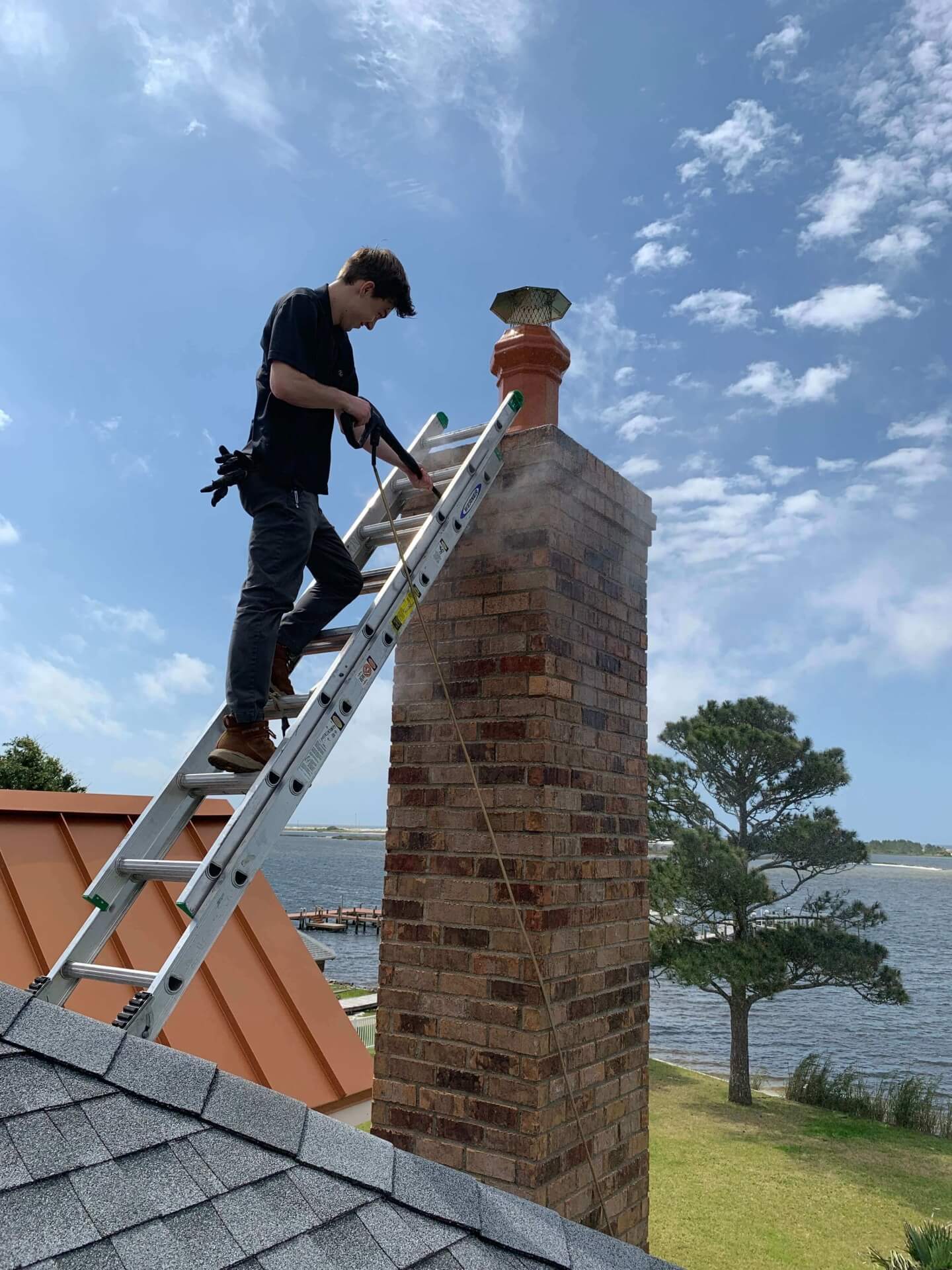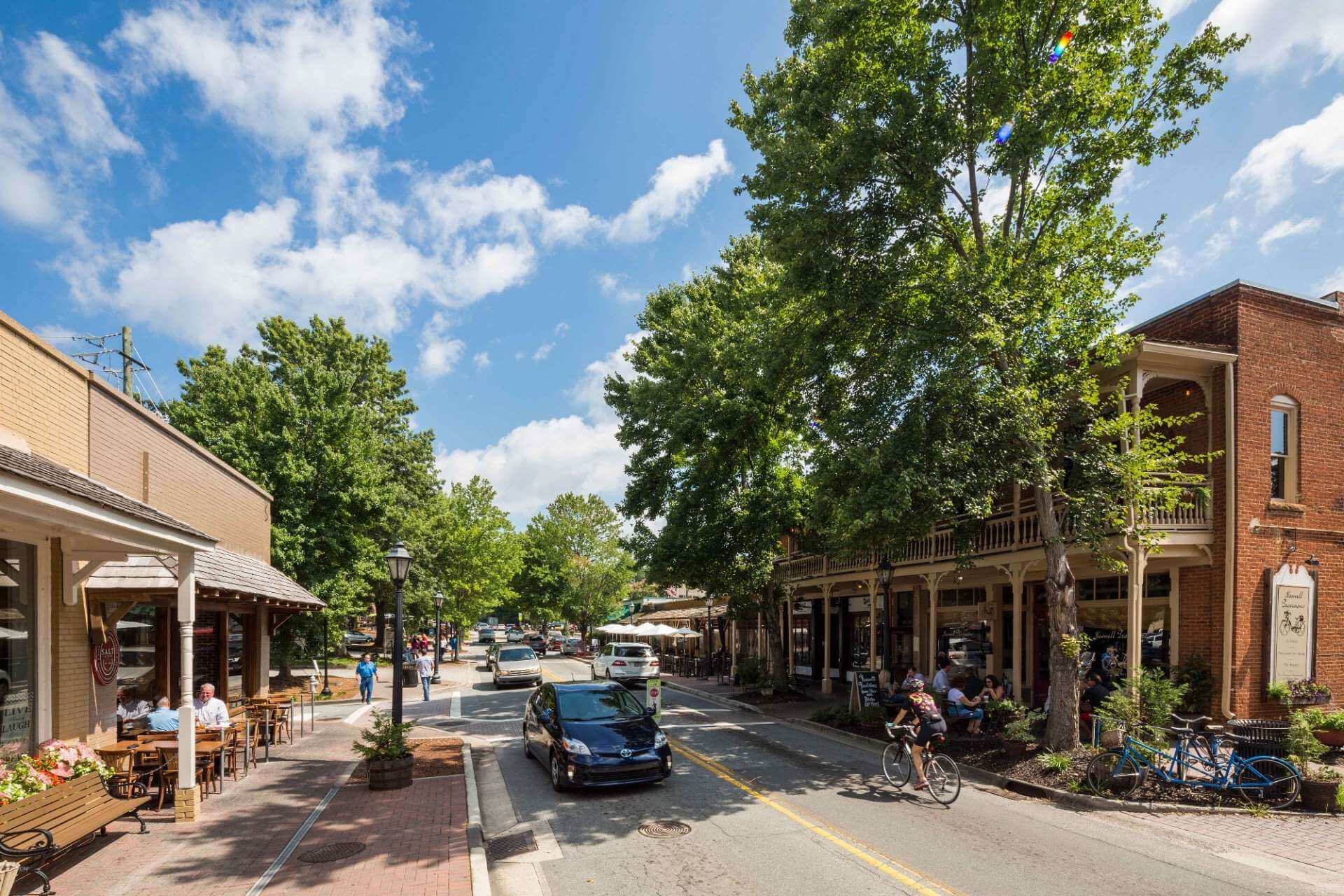 Roswell is a city in western Georgia. The Chattahoochee Riverwalk is a long promenade for walking or biking along the Chattahoochee River. Overlooking the river, the National Civil War Naval Museum displays the remains of 19th-century warships. The Coca-Cola Space Science Center is home to an immersive theater and an observatory. To the east, the Roswell Museum shows American artwork and regional history exhibits. ― Google
Chattahoochee River National Recreation Area
Chattahoochee River National Recreation Area preserves a series of sites between Atlanta and Lake Sidney Lanier along the Chattahoochee River, Georgia, U.S. The 48-mile stretch of the river affords public recreation opportunities and access to historic sites. The National Recreation Area, a National Park Service unit, was established on August 15, 1978, by President Jimmy Carter.
Bulloch Hall
Bulloch Hall is a Greek Revival mansion in Roswell, Georgia, built in 1839. It is one of several historically significant buildings in the city and is listed on the National Register of Historic Places. This is where Martha Bulloch Roosevelt, mother of Theodore Roosevelt, 26th U.S. President, lived as a child. It is also where she married Theodore Roosevelt's father, Theodore Roosevelt, Sr. The Roosevelt family are descendants of Archibald Bulloch, the first Governor of Georgia.
Georgia Aquarium
Georgia Aquarium, Inc. operates an aquarium in Georgia. Its aquarium acts as an aquatic science education institution that entertains and educates, features exhibits and programs, and offers engaging guest experiences that promote the conservation of aquatic biodiversity throughout the world. The company is also engaged in the rescue and rehabilitation of loggerhead sea turtles, and releasing them back to their natural habitats; undertaking research projects on whale sharks in Mexico; the research and rescue of dolphins and small whales in Northeast Florida; and working in accredited zoos and aquariums. Georgia Aquarium, Inc. was formerly known as The Serpentine Foundation, Inc. and changed its name to Georgia Aquarium, Inc. in November 2001. The company was incorporated in 2000 and is based in Atlanta, Georgia. Wikipedia
World of Coca-Cola
The World of Coca-Cola is a museum, located in Atlanta, Georgia, showcasing the history of the Coca-Cola Company. The 20-acre complex opened to the public on May 24, 2007, relocating from and replacing the original exhibit, which was founded in 1990 in Underground Atlanta. There is various similar World of Coca-Cola stores in locations such as Las Vegas and Disney Springs. Wikipedia