Fireplace & Chimney Services
Chimney Sweep Tallahassee Florida
"Nobody gets there faster than us or better prepared. Over 100 years of combined experience!"

Cold weather is here. The comfort of a cozy fireplace helps on those cold winter nights. Before you burn, make sure your fireplace is safe and ready to go. Give Guardian Chimney Services a call today at (888) 231-2131 for a full Inspection and Sweep.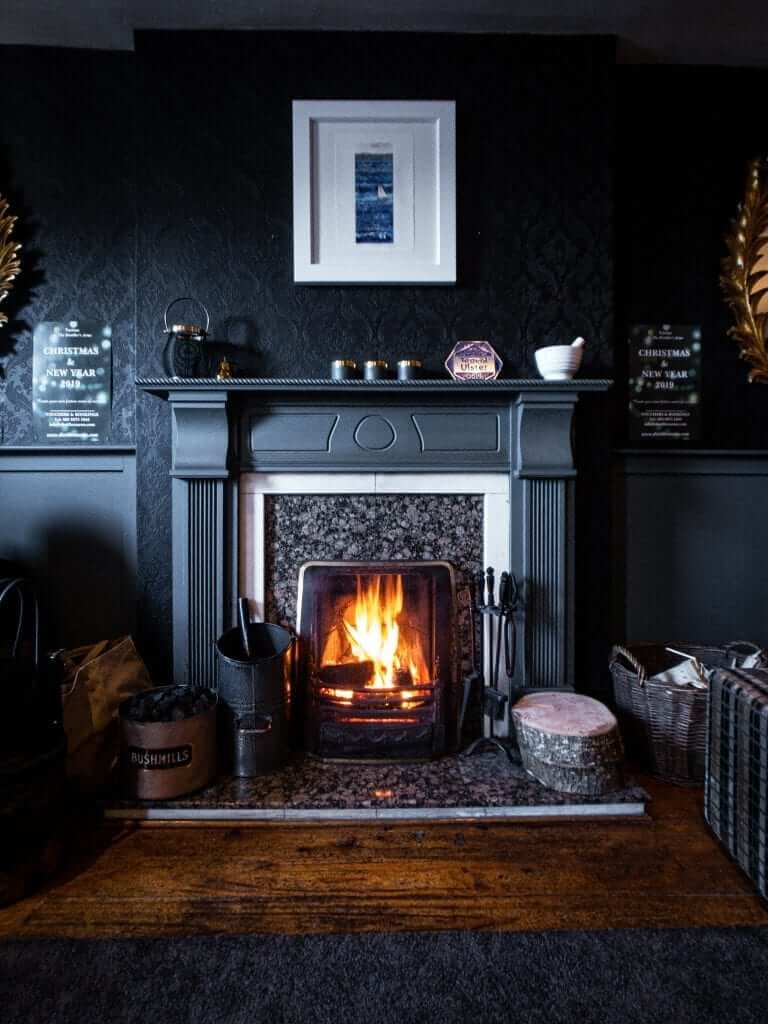 Guardian Chimney Sweep Tallahassee Florida
You may not use your fireplace during summer but when winter comes back around, it'll become the centerpiece of your home. whether it's spending quality time with the family or spend an evening with that special someone, no matter what, nothing can beat a nice warm crackling fire on a cold winter night but If you don't take proper care of your fireplace, though, that same fire can become dangerous.
For help in Tallahassee call Guardian Chimney Sweeps of Tallahassee Florida today. Whether it's a routine cleaning or animal removal, we can do it all so that you and your loved ones are guaranteed many more nights spent by the fire.
Give Guardian Chimney Sweep Tallahassee Florida a call today, and you'll get to speak with a member of our highly trained staff who can answer any questions you have and schedule an appointment for a technician to visit your home.
Guardian Chimney Sweep Tallahassee Florida
Level one
is performed without the aid of any specialized tools and is recommended when things are working as always, without change.
Level two when there's a change, like a new liner, a new homeowner, a new appliance, new fuel type, a strong storm or chimney fire, or a new problem or performance issue. This level of the inspection may require some basic tools, and will also include a video scan of the chimney interior. Level two inspection and its ability to provide close-up images of damage, these inspections are oftentimes referred to as real estate, home, or insurance inspections.
Level three is a level two inspection suggests a deeper, hidden problem impossible to get to the bottom of. A level three can involve the removal of firebox panels, chimney crowns, walls, and other components of the chimney system and home, which is why it's considered a last resort.
You can count on a Chimney Sweep Tallahassee Florida inspection when you want to make sure your chimney and fireplace are free of damage, and other dangers. We'll show you photos of any findings and explain them.
Wouldn't you rather know that your chimney is in good working condition and ready to be safely enjoyed this season? We would too! So give Guardian Chimney Sweep Tallahassee Florida a call, before you light that first fire. Don't put off your annual inspection — give Guardian Chimney Sweep Tallahassee Florida a call for a full system inspection.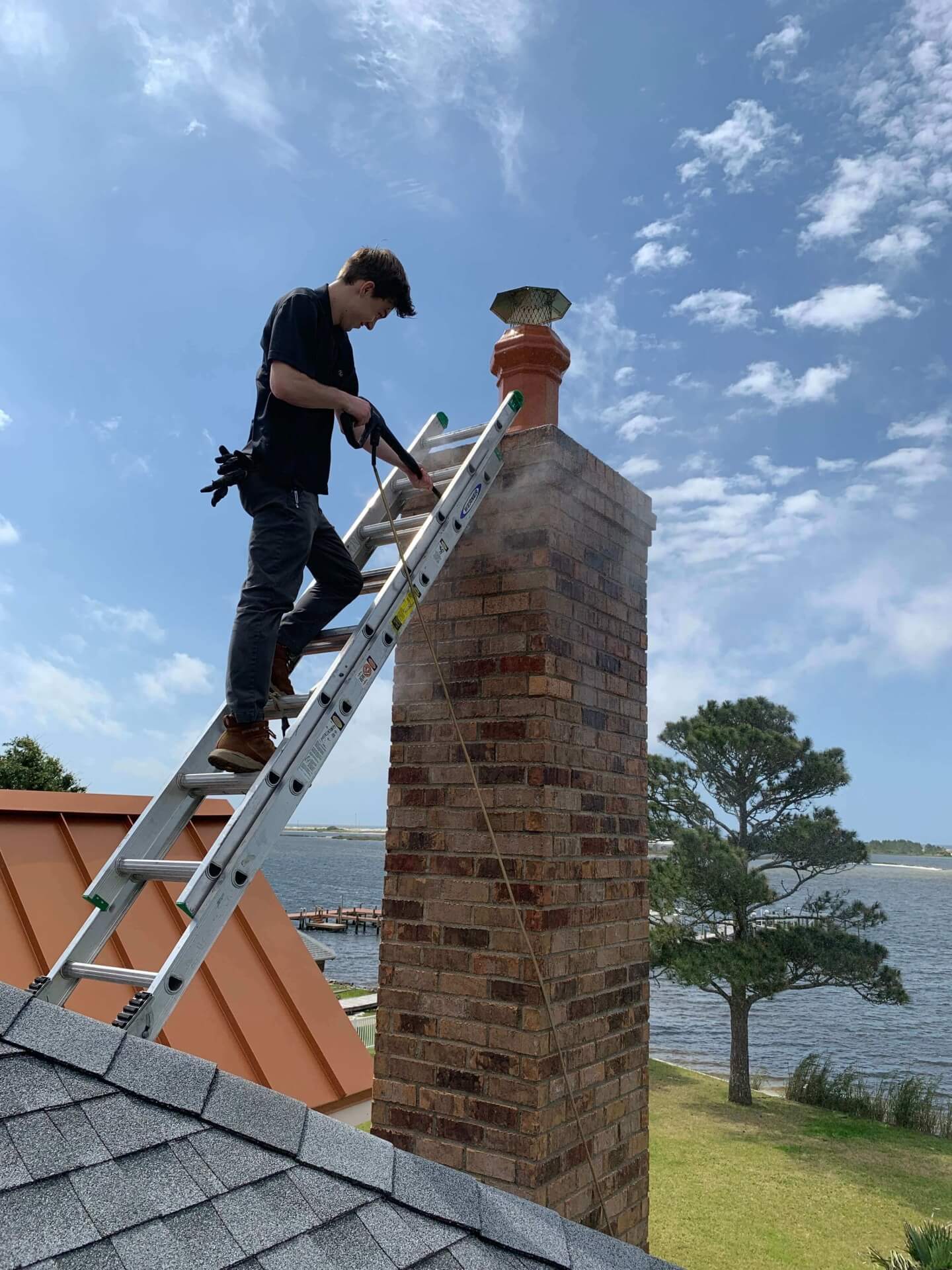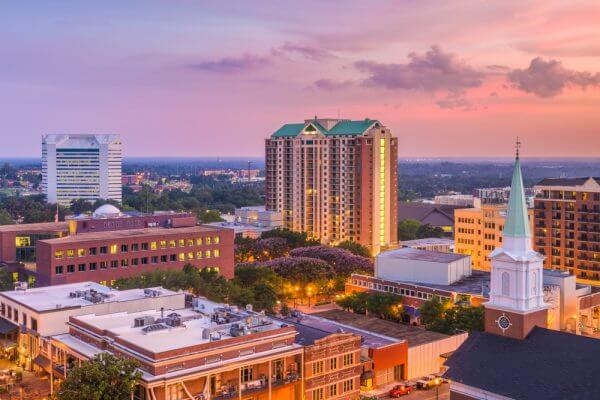 Tallahassee is the state capital of Florida. The Capitol Complex includes the restored Historic Capitol, now a museum with displays on political history. The 1970s Capitol tower offers city views from its 22nd-floor observation deck. Nearby, exhibits at the Museum of Florida History cover European colonization, the Civil War, and WWII.
Tallahassee Museum
The Tallahassee Museum is a privately funded, non-profit corporation in Tallahassee, Florida. The stated purpose of the Tallahassee Museum is "to educate the residents of and visitors to the Big Bend area about the region's natural and cultural history, from the nineteenth century until the present." "Big Bend" refers to that portion of Florida where the Florida panhandle meets the peninsular portion of the state. Tallahassee, Florida's capital city, is centrally located in that region.
Museum of Florida History
The Museum of Florida History is the U.S. state of Florida's history museum, housing exhibits and artifacts covering its history and prehistory. It is located in the state capital, Tallahassee, Florida, at the R. A. Gray Building, 500 South Bronough Street, named for Robert Andrew Gray. The museum features a gallery with exhibits that change every few months. Current displays include Beaches, Creatures, and Cowboys: Florida Movie Posters and The Florida Highwaymen Paintings. Opened in 1977, the Museum of Florida History collects, preserves, exhibits, and interprets evidence of past and present cultures in Florida, and promotes knowledge and appreciation of this heritage. As the state history museum, it focuses on artifacts and eras unique to Florida's development and on roles that Floridians have played in national and global events. Through exhibits, educational programs, research, and collections, the Museum reflects the ways that people have shaped and reacted to their cultural and natural environments. The Museum of Florida History is administered by the Florida Division of Cultural Affairs, a division of the Florida Department of State.
Florida State Capitol
The Florida State Capitol in Tallahassee, Florida, is an architecturally and historically significant building listed on the National Register of Historic Places. The Capitol is at the intersection of Apalachee Parkway and South Monroe Street in downtown Tallahassee, Florida. Sometimes called "The Old Capitol," the Historic Capitol, built-in 1845, was threatened with demolition in the late 1970s when the new capitol building was built. Having been restored to its 1902-version in 1982, the Historic Capitol is directly behind the new Capitol building. Its restored space includes the Governor's Suite, Supreme Court, House of Representatives and Senate chambers, rotunda, and halls. Its adapted space contains a museum exhibiting the state's political history, the Florida Historic Capitol Museum, which is managed by the Florida Legislature. On April 18, 2012, the AIA's Florida Chapter placed the Historic Capitol Building on its list of Florida Architecture: 100 Years. 100 Places. The New Tower houses executive and legislative offices and the chambers of the Florida Legislature.