Fireplace & Chimney Services
Call To Schedule An Appointment Today

Guardian offers full services in Florida, Alabama, Georgia, Louisiana, and Mississippi. We cover all major cities like Jacksonville, Orlando, Mobile, Pensacola, Panama City, Macon, Birmingham, Huntsville, and more…
Chimney Damage Repair, Chimney Sweep, Fireplace Repair, Chimney Restoration, Fireplace Home Heating System, Solid-Fuel Appliance Inspection, Chimney Relining, Animal Removal, Creosote Removal, and more!
Monday-Saturday: 7:00 am – 6:00 pm
Sunday: Closed
Phone Number: (888) 231-2131
Serving the Area: 30+ years
Chimney Sweeps & Fireplace Services
Welcome to the Guardian Chimney Sweeps and Services website.
Your fireplace may not get much use during the summer. Especially in the lower southern states that we all live in.
But as the summer days turn to cool fall evenings, and the short days of winter soon approaches, your fireplace becomes a very crucial and valuable part of your home as the weather gets colder.
Whether it's a romantic evening for two or quality time spent with family, a crackling fire can transform a regular night into a treasured memory.
If you don't take proper care of your fireplace, though, that same fire can become dangerous.
Whether it's a routine cleaning or animal removal, we can do it all so that you and your loved ones are guaranteed many more nights spent by the fire.
Give us a call today, and you'll get to speak with a member of our highly trained staff who can answer any questions you have and schedule an appointment for a technician to visit your home.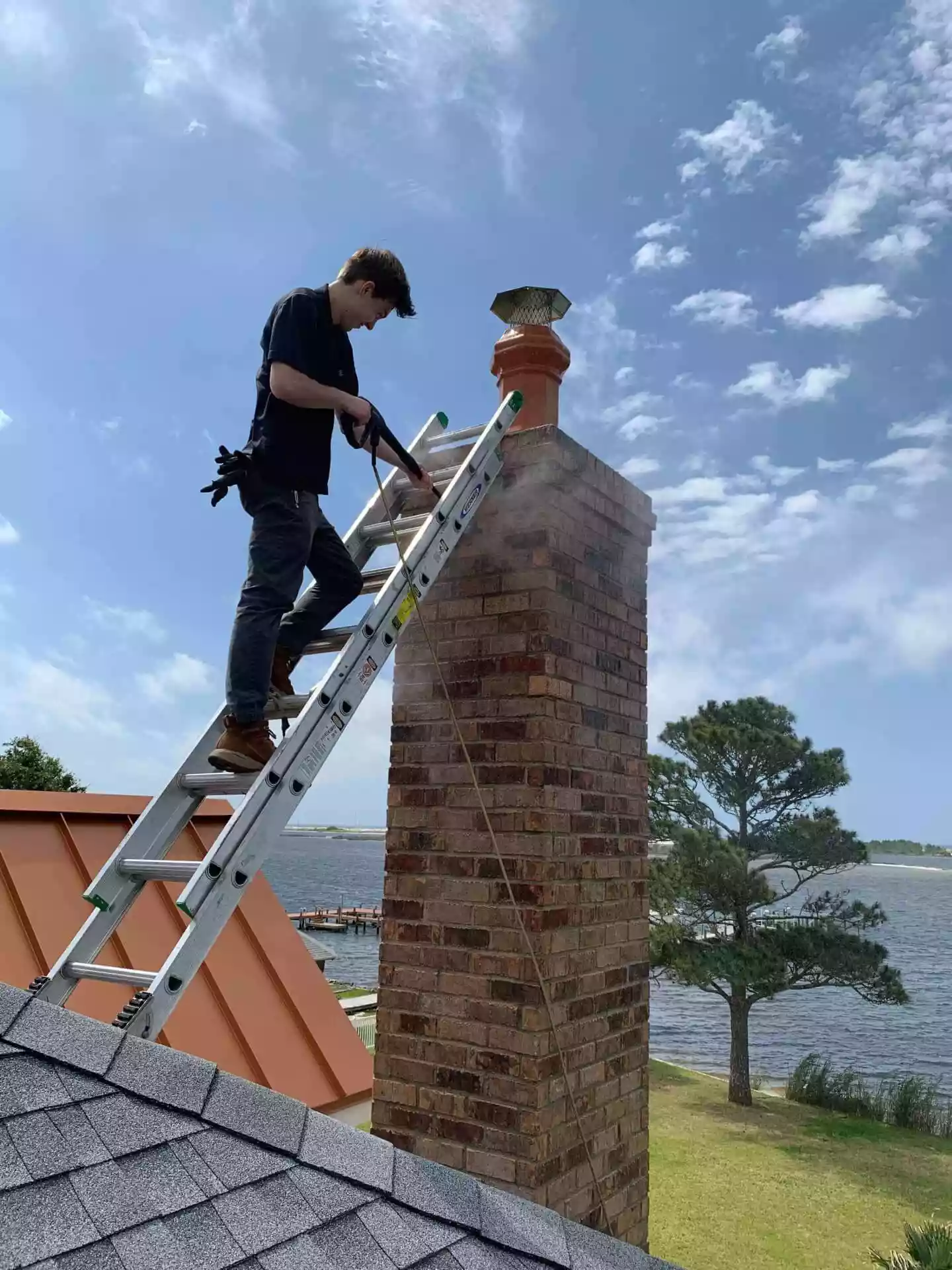 "Nobody gets there faster than us or better prepared. Over 100 years of combined experience!"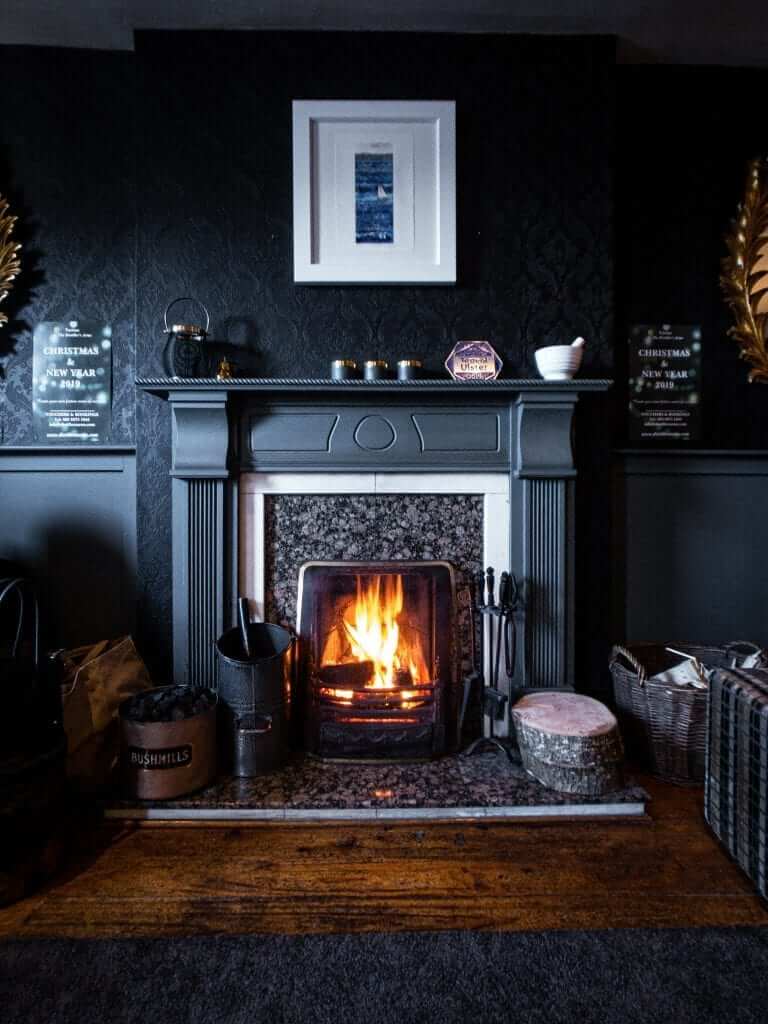 Guardian Chimney Sweep
Routine maintenance is the key to preventing damage. More than one-third of Americans rely on fireplaces or other fuel-burning appliances to heat their homes during the winter.
If you're included in that number, here is another statistic that you should know: heating fires account for 36 percent of all residential home fires each year.
Creosote is a natural by-product of burning fire, and it can build up in your chimney or stovepipe.
Regular cleaning can help prevent this harmful substance from building up, which is the leading cause of chimney fires.
If you're counting on a fireplace or stove to keep warm this winter, make sure you have your chimney cleaned and inspected before the burning season begins.
Guardian Chimney Sweeps and Services is here to help with any Fireplace and Chimney issues that you may have.
Our 21 Point Safety Inspection is complimentary with every cleaning we perform for you. Our cleaning and inspection combination is designed to find any possible structural or safety issues so that you can rest easy knowing your chimney is as safe as can be.
If you've got questions about chimney and fireplace maintenance, call Guardian Chimney Sweeps today.
We handle a lot more than just chimney cleaning and maintenance.
You can rely on Guardian Chimney Sweeps to offer a large variety of specialized services for your chimney and fireplace.
We offer a number of services, from humane animal removal to inspections and repairs. Chimney problems can also cause damage to your home. We fix water leaks and smoke problems fast to prevent other costly damage to your walls and roof.
We can also provide a FlashSeal solution to prevent water intrusion, as well as other services to prevent odor and smoke problems.
Guardian Chimney Sweeps is committed to making sure you get your money worth out of your fuel-burning appliances so that your home is heated in the least expensive way possible.
Your chimney or fireplace makes an impact on your home's total heating and cooling cost; heat loss from fuel-burning appliances can account for as much as 8 percent of the total bill.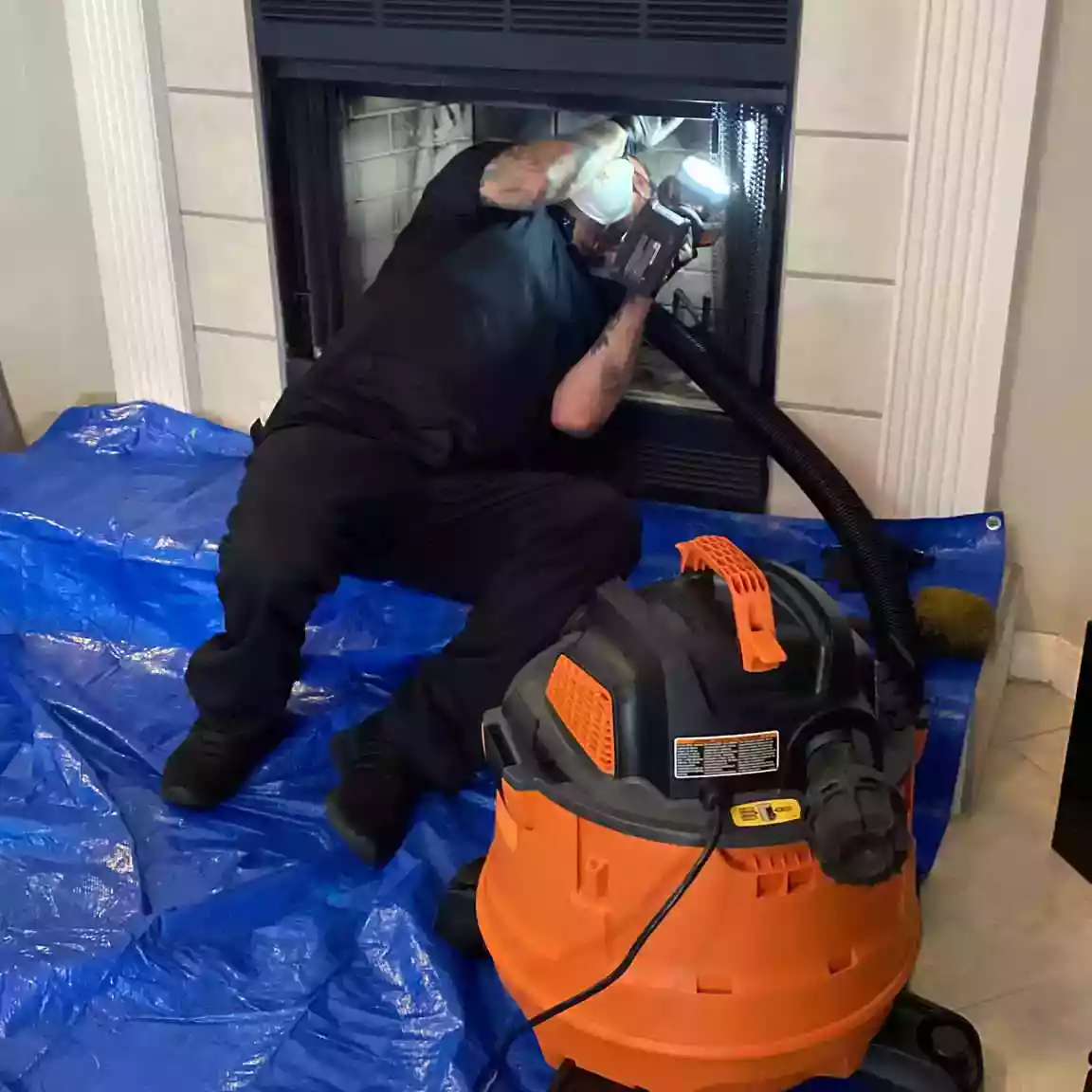 We specialize in money-saving products, like chimney dampers. When a damper is installed on top of your chimney flue liner, it keeps heat in your home and makes it even cozier during the winter months.
We use products from well-known brands, including Lennox and Hargrove, that will make it even easier to heat your home during the winter months.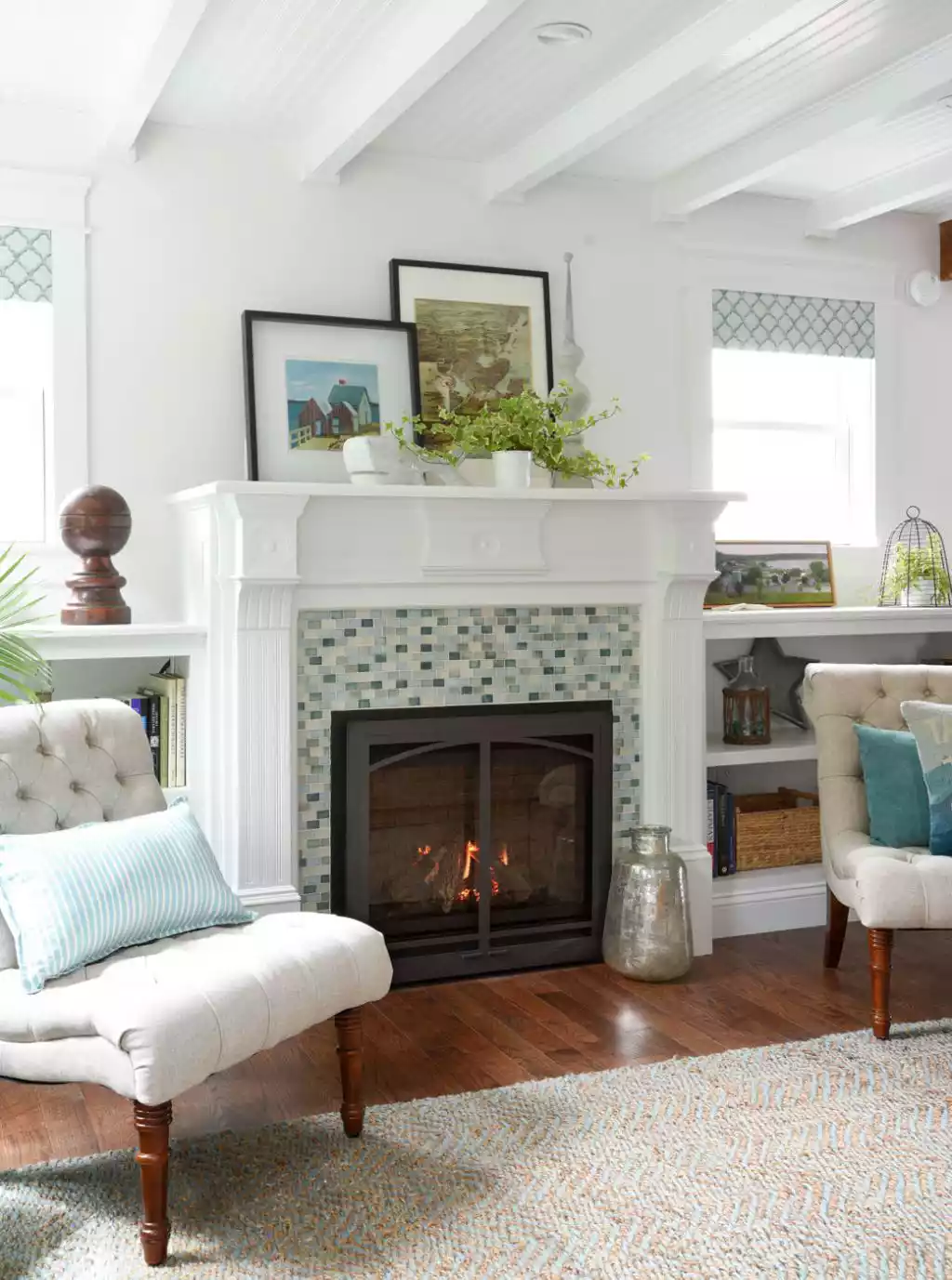 Quality customer service is our guarantee. For a trustworthy chimney sweep company that is committed to giving you the best service for your fuel-burning appliances, Guardian Chimney Sweeps can't be beaten.
Whether you've got a masonry, prefabricated, or metal chimney, Guardian Chimney Sweeps can help.
You can expect quality work from a certified chimney sweep company when you call us because we are a member of the Professional Chimney Guild of America and the Hearth, Patio & Barbecue Association.
Browse our website to learn about Guardian Chimney Sweeps and the services we offer, then give us a call the next time you have chimney or fireplace needs. You can expect us to get the job done right.
For questions about our services or to make an appointment give us a call today. You can also request an appointment online, and we'll send a first-class chimney professional right to your door. You can find your local Guardian Chimney Sweeper via our area service page.
Guardian offers full services in Florida, Alabama, Georgia, Louisiana, and Mississippi. We cover all major cities like Jacksonville, Orlando, Mobile, Pensacola, Panama City, Macon, Birmingham, Huntsville, and more…