The Guardian Chimney Sweeps Blog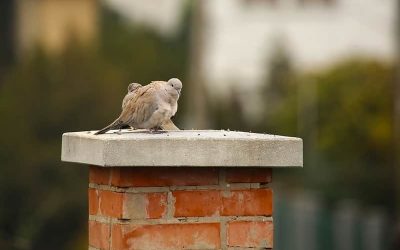 It is very possible for wildlife to become trapped inside a chimney. We've seen birds, bats, and squirrels that end up blocking the flue and stinking up the living-room on various occasions.  Calling a professional chimney sweep is your best course of action when there is an animal in your...
Chimney Repairs Completed
You can rely on Guardian Chimney Sweeps to offer a large variety of specialized services for your chimney, fireplace, stove, or dryer vent.
We offer a number of services, from humane animal removal to dryer vent cleanings. Chimney problems can also cause damage to your home. We fix water leaks and smoke problems fast to prevent other costly damage to your walls and roof.
We can also provide a FlashSeal solution to prevent water intrusion, as well as other services to prevent odor and smoke problems.
Guardian Chimney Sweeps is committed to making sure you get your money worth out of your fuel-burning appliances so that your home is heated in the least expensive way possible.
Be sure to check out our blog for new blog posts. Our blog will always have helpful tips and news.  If you would like to contribute to our blog please feel free to reach out to us.