Fireplace & Chimney Services
Chimney Sweep Opelika Alabama
"Nobody gets there faster than us or better prepared. Over 100 years of combined experience!"
Chimney Sweep Opelika Alabama
Your fireplace may not get much use during the summer, but it becomes a crucial part of your home as the weather gets colder. Whether it's a romantic evening for two or quality time spent with family, a crackling fire can transform a regular night into a treasured memory.
If you don't take proper care of your fireplace, though, that same fire can become dangerous. For help, call Guardian Chimney Sweep Opelika Alabama. Whether it's a routine cleaning or animal removal, we can do it all so that you and your loved ones are guaranteed many more nights spent by the fire.
Give Guardian Chimney Sweep Opelika Alabama a call today, and you'll get to speak with a member of our highly trained staff who can answer any questions you have and schedule an appointment for a technician to visit your home.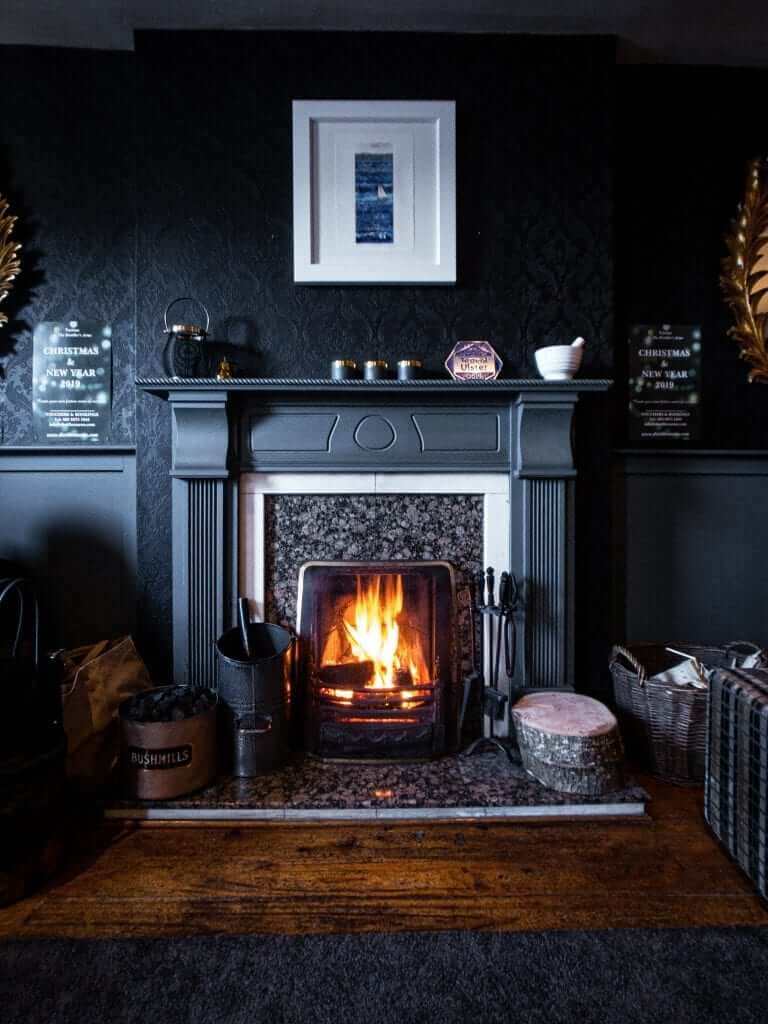 Chimney Inspections and Fireplace Inspections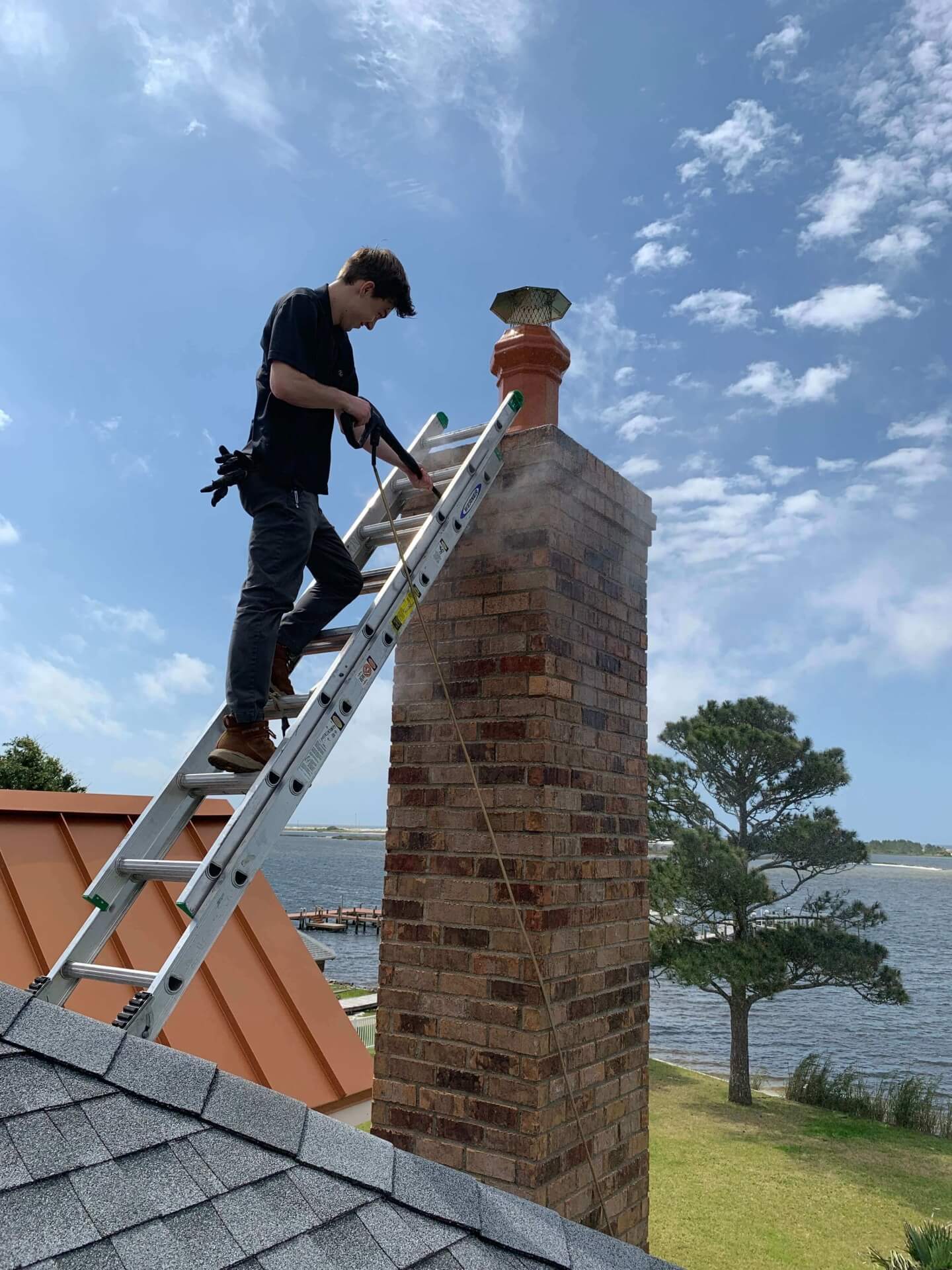 Level one is performed without the aid of any specialized tools and is recommended when things are working as always, without change.
Level two when there's a change, like a new liner, a new homeowner, a new appliance, new fuel type, a strong storm or chimney fire, or a new problem or performance issue. This level of the inspection may require some basic tools, and will also include a video scan of the chimney interior. Level two inspection and its ability to provide close-up images of damage, these inspections are oftentimes referred to as real estate, home, or insurance inspections.
Level three is a level two inspection suggests a deeper, hidden problem impossible to get to the bottom of. A level three can involve the removal of firebox panels, chimney crowns, walls, and other components of the chimney system and home, which is why it's considered a last resort.
You can count on a Guardian Chimney Sweep Opelika Alabama inspection when you want to make sure your chimney and fireplace are free of damage, and other dangers. We'll show you photos of any findings and explain them.
Wouldn't you rather know that your chimney is in good working condition and ready to be safely enjoyed this season? We would too! So give Guardian Chimney Sweep Opelika Alabama a call, before you light that first fire. Don't put off your annual inspection — give Guardian Chimney Sweep Opelika Alabama a call for a full system inspection.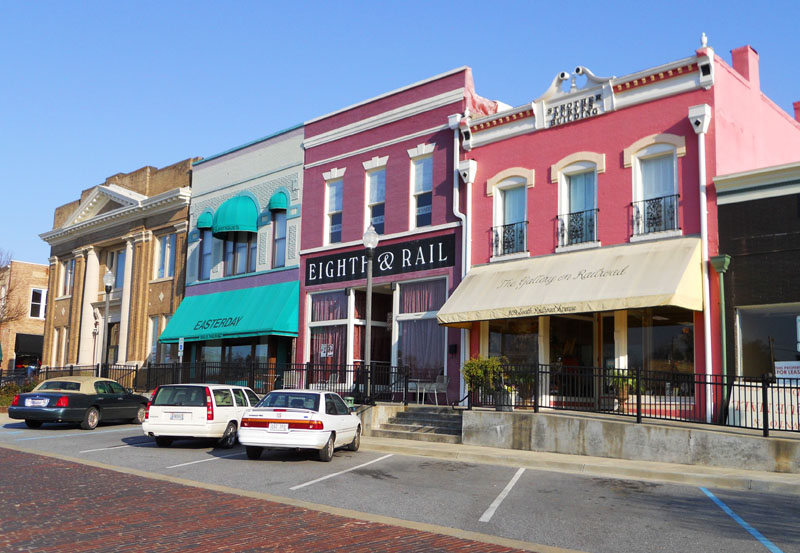 Opelika is a city in and the county seat of Lee County in the east-central part of the U.S. state of Alabama. It is a principal city of the Auburn-Opelika Metropolitan Area. As of the 2010 census, the population of Opelika was 26,401, and in 2019 the estimated population was 30,908.
Salem-Shotwell Covered Bridge
The Salem-Shotwell Covered Bridge, also known as the Pea Ridge Covered Bridge, is a locally owned wooden covered bridge that spans Rocky Brook in Lee County, Alabama, United States. It is located halfway down Park Road at Opelika Municipal Park, which is off North 5th Street in the city of Opelika. Coordinates are 32°39′33.46″N 85°22′52.94″W. Originally built in 1900, the 43-foot bridge is a Town Lattice truss construction over a single span.
Its WGCB number is 01-41-B, formerly 01-41-04. The bridge was listed on the Alabama Register of Landmarks and Heritage on January 25, 1977. It was destroyed by a fallen tree in 2005 at its original location near Salem, then rebuilt in 2007 at Opelika Municipal Park. The bridge is maintained by the Opelika Kiwanis Club and the City of Opelika.
Museum of East Alabama
Located in the heart of the historic district in Opelika, Lee County, the Museum of East Alabama houses more than 5,000 artifacts relating to the rural, business, and architectural heritage of Chambers, Lee, Macon, Tallapoosa, and Russell Counties. Founders Eleanor and John T. Harris led the effort to establish the museum in Opelika, where the couple spent their summers.
Jordan-Hare Stadium
Pat Dye Field at Jordan-Hare Stadium, the nation's 10th-largest on-campus stadium, with a capacity of 87,451, has served as home of the Auburn Tigers since 1939.
On football Saturdays in Auburn, Jordan-Hare Stadium becomes Alabama's fifth-largest city. More than 75,000 season tickets have been sold to Auburn home games in each of the last 18 years.
The stadium is named for Ralph "Shug" Jordan, Auburn's all-time winningest football coach, and Clifford Leroy Hare, a member of Auburn's first football team, president of the old Southern Conference, and longtime chairman of Auburn's Faculty Athletic Committee.
Legendary coach Pat Dye has also had his name forever attached to Jordan-Hare Stadium, as the turf officially became known as Pat Dye Field at Jordan-Hare Stadium prior to the 2005 Iron Bowl.
Dye, who served as head coach and athletics director at Auburn from 1981-92 and was inducted into the College Football Hall of Fame in December 2005, led Auburn to a 99-39-4 record and four SEC Championships in his 12 seasons on the Plains.