Chimney Sweep Hoover Alabama
Guardian Chimney Sweeps Hoover, Alabama
Your fireplace may not get much use during the summer, but it becomes a crucial part of your home as the weather gets colder. Whether it's a romantic evening for two or quality time spent with family, a crackling fire can transform a regular night into a treasured memory.
If you don't take proper care of your fireplace, though, that same fire can become dangerous. For help, call Guardian Chimney Sweeps. Whether it's a routine cleaning or animal removal, we can do it all so that you and your loved ones are guaranteed many more nights spent by the fire.
Give us a call today, and you'll get to speak with a member of our highly trained staff who can answer any questions you have and schedule an appointment for a technician to visit your home.
Whether it's a routine cleaning or animal removal, we can do it all so that you and your loved ones are guaranteed many more nights spent by the fire.
For help, call Guardian Chimney Sweeps of Hoover Alabama.
Animal Removal: Bats, birds, or raccoons, may take shelter in your flue system and bring babies with them. Not only can they destroy your chimney, but they may also enter your home and transfer respiratory disease through their waste. Hoover Guardian team only practices humane animal removal.
Water Leak Repairs: Water damage is the most common problem we repair in chimneys. If not fixed immediately, it can become worse and more expensive. We use FlashSeal, the best sealant in the market which completely stops the leak. Chimney caps and dampers can also stop the water from entering.
Smoke Issues: If your fireplace is not drafting properly, the smoke is coming into your lungs and affecting your health. Our technicians are skilled in diagnosing the cause of the draft problem.
Masonry Repairs: Guardian Hoover provides a variety of masonry chimney repairs including tuckpointing, chimney flue repair, flue relining, and more.
Fireplace Repairs: Our chimney sweeps, cleanings, and repairs are done by CSIA-trained workers. Our team carries all of the most common lock-top dampers, chimney caps, and flue liners on their vans in case a repair is needed. That way, we can do the repair on the same day.
Fireplace Installations: Our Hoover chimney sweeps are skilled in fireplace installations such as ash dump doors, wood stoves, and other local chimney services.
Chimney Repairs Completed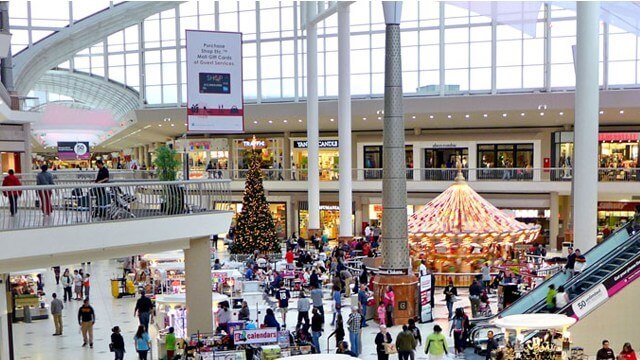 Exploring Hoover, Alabama
Hoover is a city in Jefferson and Shelby counties in north central Alabama, United States. The largest suburb of Birmingham, the city had a population of 85,768 as of 2020.
Galleria Circle
A trip to Riverchase Galleria is a must when you're in town. You can spend the day shopping in more than 150 stores, people watching in the largest enclosed shopping center in Alabama or fueling a night out with a delicious dish.
Aldridge Botanical Gardens
The Aldridge Botanical Gardens is a 30-acre garden that was formerly owned by famed horticulturist Eddie Aldridge and his wife. Aldridge Botanical Gardens has been open to the public since 2002 and has become a popular attraction for those visiting and living in the Birmingham area.
Black Creek Mountain Bike Park
The 73-acre park in the Trace Crossings community has about 5 miles of mountain bike trails.
Russet Woods Park
This is a small neighborhood park with a playground, pavilion and walking trail.