Fireplace & Chimney Services
Chimney Sweep Lake Charles Louisiana
"Nobody gets there faster than us or better prepared. Over 100 years of combined experience!"

Guardian Chimney Sweep Lake Charles Louisiana
Your fireplace may not get much use during the summer, but it becomes a crucial part of your home as the weather gets colder.
Whether it's a romantic evening for two or quality time spent with family, a crackling fire can transform a regular night into a treasured memory.
If you don't take proper care of your fireplace, though, that same fire can become dangerous. For help, call GuardianChimney Sweep Lake Charles Louisiana today.
Whether it's a routine cleaning or animal removal, we can do it all so that you and your loved ones are guaranteed many more nights spent by the fire.
Give Guardian Chimney Sweep Lake Charles Louisiana a call today, and you'll get to speak with a member of our highly trained staff who can answer any questions you have and schedule an appointment for a technician to visit your home.
Guardian Chimney Sweep Lake Charles Louisiana is the Best Chimney Sweep Company in Louisiana.
Level one is performed without the aid of any specialized tools and is recommended when things are working as always, without change.
Level two when there's a change, like a new liner, a new homeowner, a new appliance, a new fuel type, a strong storm or chimney fire, or a new problem or performance issue. This level of the inspection may require some basic tools, and will also include a video scan of the chimney interior. Level two inspection and its ability to provide close-up images of damage, these inspections are oftentimes referred to as real estate, home, or insurance inspections.
Level three is a level two inspection that suggests a deeper, hidden problem impossible to get to the bottom of. A level three can involve the removal of firebox panels, chimney crowns, walls, and other components of the chimney system and home, which is why it's considered a last resort.
You can count on a Guardian inspection when you want to make sure your chimney and fireplace are free of damage, and other dangers. We'll show you photos of any findings and explain them.
Wouldn't you rather know that your chimney is in good working condition and ready to be safely enjoyed this season? We would too! So give us a call, before you light that first fire.
Don't put off your annual inspection — give Guardian Chimney Sweep Lake Charles Louisiana a call for a full system inspection.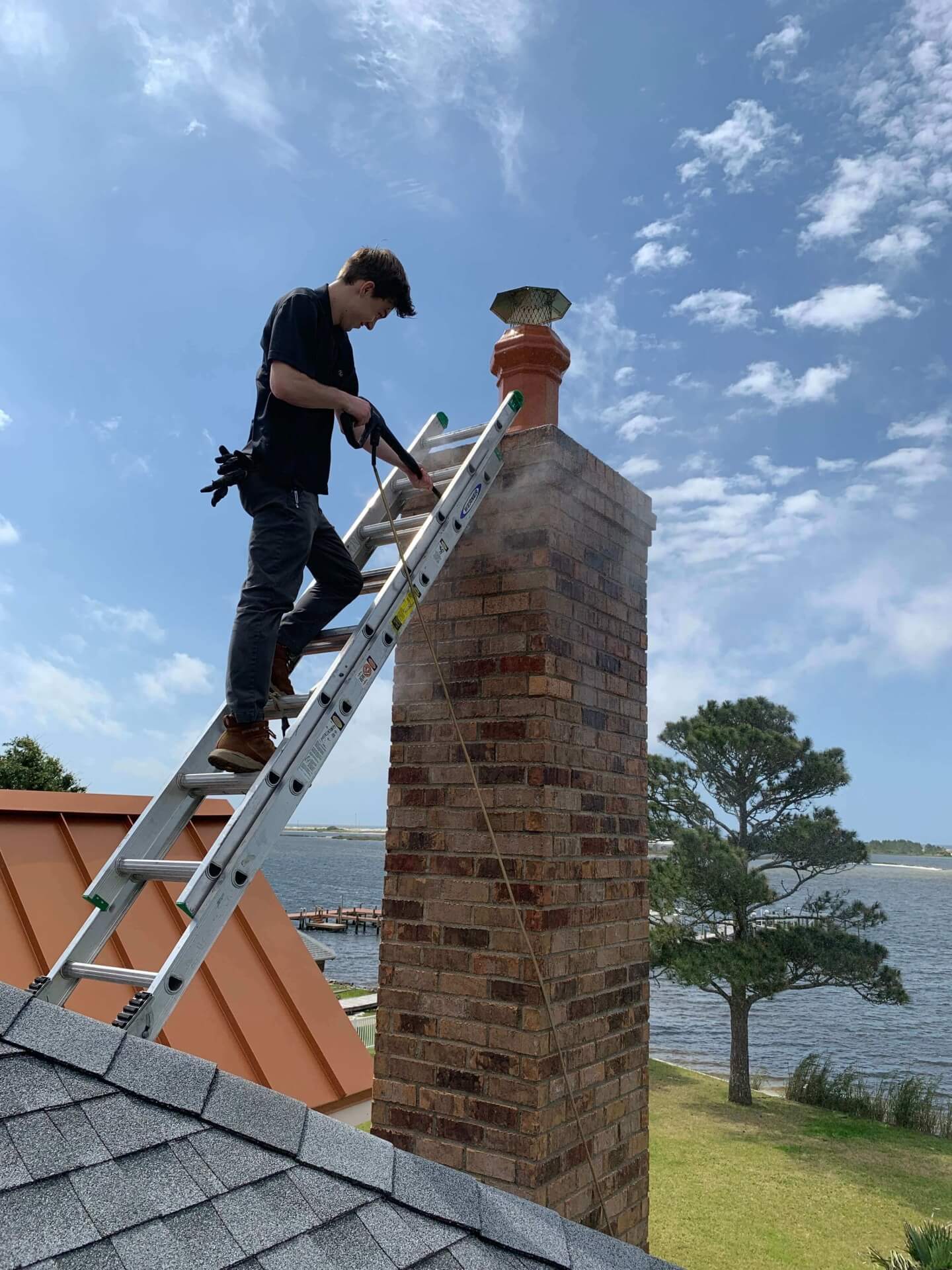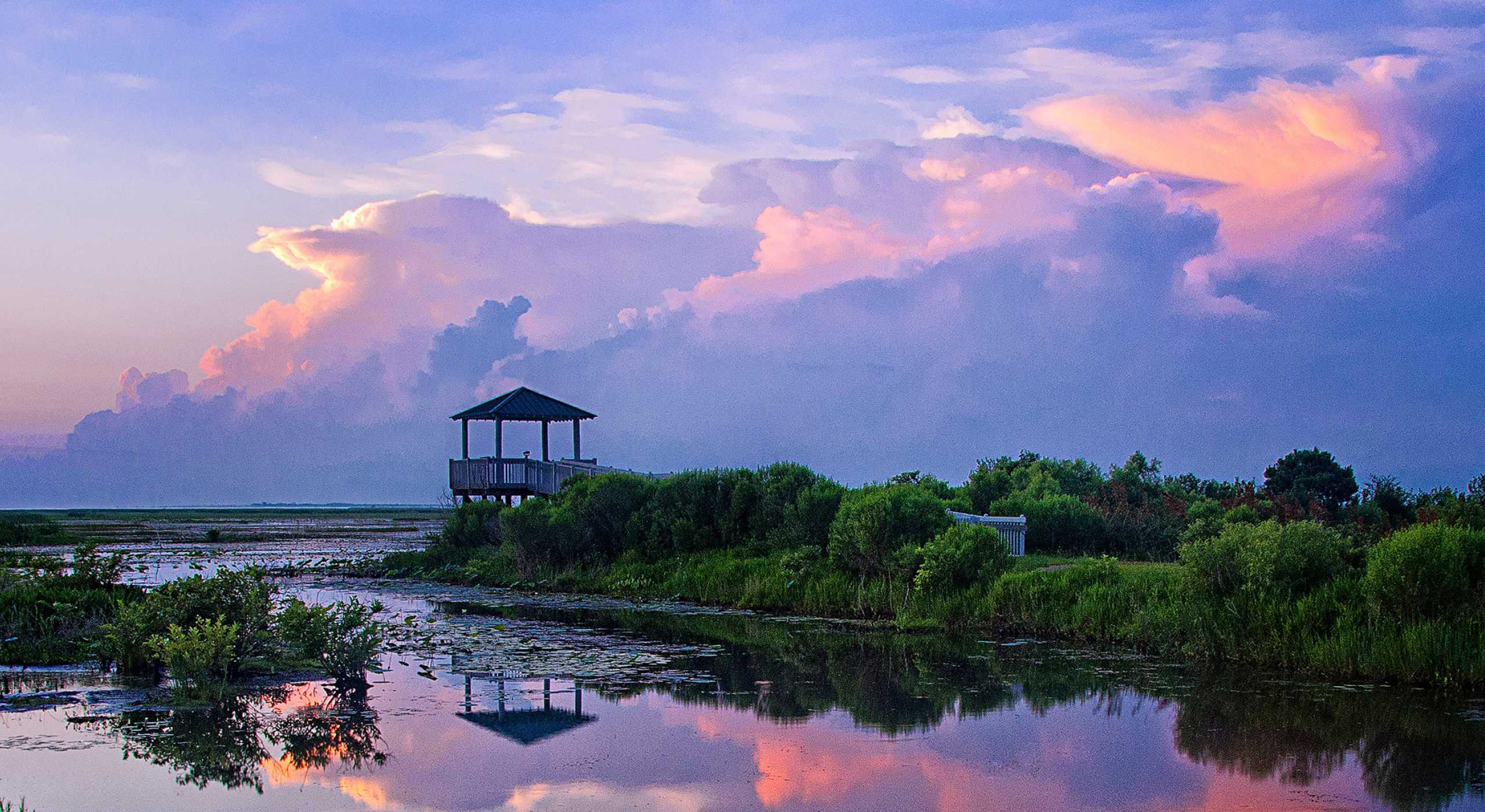 Lake Charles is the fifth-largest incorporated city in the U.S. state of Louisiana, located on Lake Charles, Prien Lake, and the Calcasieu River. Founded in 1861 in Calcasieu Parish, it is a major industrial, cultural, and educational center in the southwest region of the state. As of the 2010 census, Lake Charles's population was 71,993.
It is considered a regionally significant center of petrochemical refining, gambling, tourism, and education, being home to McNeese State University and Sowela Technical Community College. Because of the lakes and waterways throughout the city, metropolitan Lake Charles is often called the Lake Area.
Sam Houston Jones State Park
Sam Houston Jones State Park is a park near the city of Lake Charles, Calcasieu Parish, in southwestern Louisiana located at the confluence of the Houston and Calcasieu Rivers and Indian Bayou. It consists of 1,087 acres of woodlands, lakes, and rivers. Prominent in the park are many bald cypress trees.
Tree-filled lagoons and mixed pine and hardwood forest combine to create a unique natural environment. The area hosts an abundance of wildlife, including deer, squirrels, bobcats, rabbits, alligators, otters, nutria rats, raccoons, foxes, and diverse birdlife. Ducks and geese are usually found swimming in the ponds.
Charpentier Historic District
Boudin is as much a part of Southern Louisiana culture as Cajun music or gumbo. And I'm here to tell you – if I had to choose between those – boudin would be my pick. If you're a boudin enthusiast like me, OH HAPPY DAY – Boudin Wars is just around the corner. So why shouldn't you miss this delightfully, savory event? Here are a few reasons why I absolutely adore Boudin Wars.
Lake Charles Visitor Center
Located off of I-10 towards downtown on beautiful Lake Charles, the Lake Charles/Southwest Louisiana Convention and Visitors Bureau is here to serve visitors as a resource center for the region. Among the opportunities that you can learn about here are the Creole Nature Trail All-American Road and the Southwest Louisiana Boudin Trail. In addition, we have local dining, casino, festival, and outdoor activity guides.
Prien Lake
Prien Lake is a lake in Calcasieu Parish, Louisiana. It is located west of Prien, Louisiana, and south of the Israel LaFleur Bridge. The city of Lake Charles is located to the northeast.