Fireplace & Chimney Services
Chimney Sweep Macon Georgia
"Nobody gets there faster than us or better prepared. Over 100 years of combined experience!"
Guardian Chimney Sweep Macon Georgia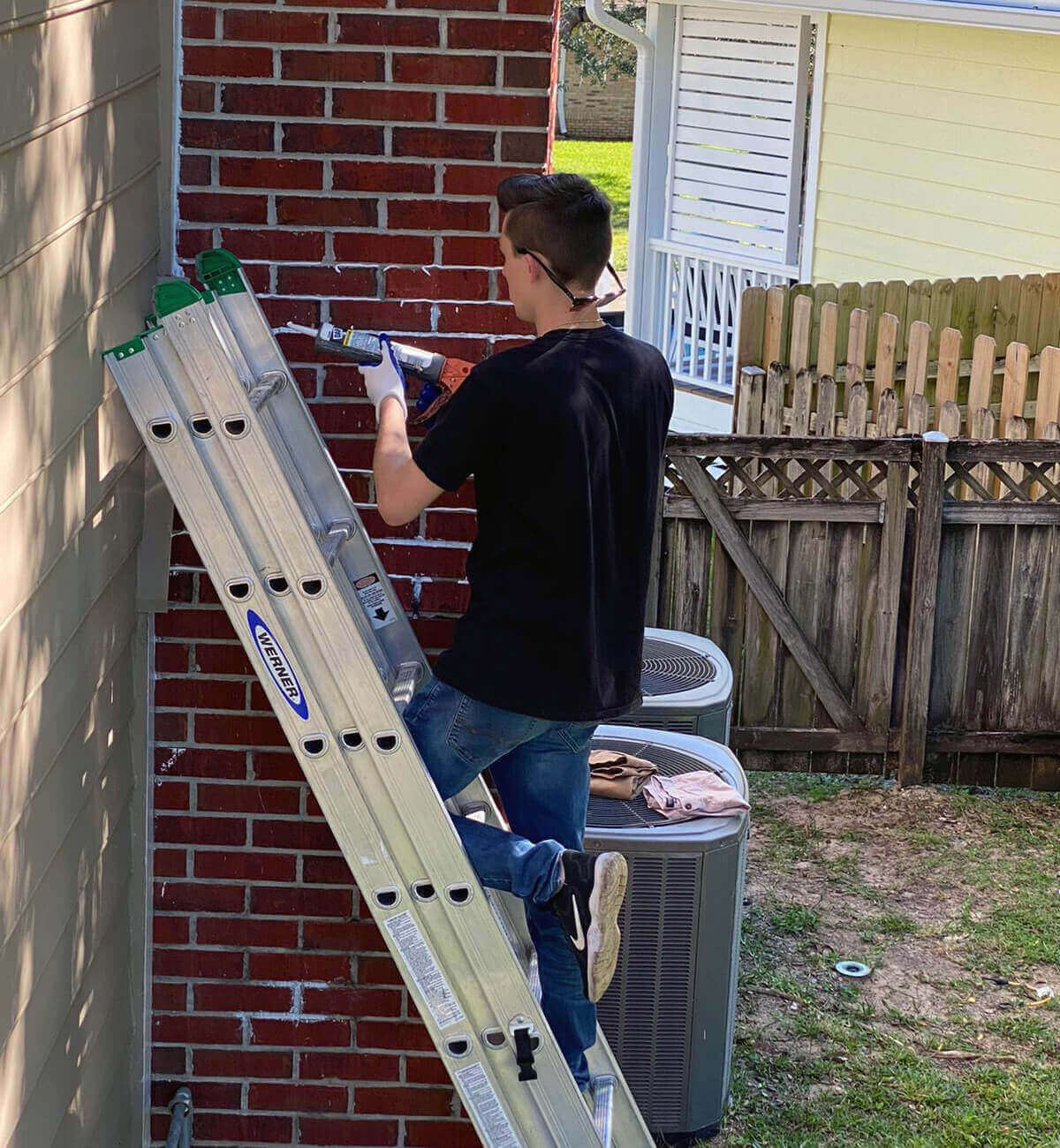 Your fireplace may not get much use during the summer, but it becomes a crucial part of your home as the weather gets colder. Whether it's a romantic evening for two or quality time spent with family, a crackling fire can transform a regular night into a treasured memory.
If you don't take proper care of your fireplace, though, that same fire can become dangerous. For help, call Guardian Chimney Sweep Macon Georgia today. Whether you need a routine cleaning or an animal removed, we can do it all so that you and your loved ones may spend many more nights by the fire.
Give Guardian Chimney Sweep Macon Georgia a call today, and you'll get to speak with a member of our highly trained staff who can answer any questions you have and schedule an appointment for a technician to visit your home.
Chimney Inspections and Fireplace Inspections
Chimney Sweep Macon Georgia Inspection Levels
Level one: Nothing has changed about your fireplace or chimney and you plan to use them both the same as always. No special tools are needed as the technician only inspects the easily accessible areas. He/She is only looking to make sure the structure is still sound without any blockages.
Level two: Something has changed such as a new liner, a new homeowner, a new fuel type, a strong storm that could have caused damage, a chimney fire, or a new performance issue. This level of the inspection may require some basic tools, and will also include a video scan of the chimney interior. As this level of inspection provides close-up images of any damage, these inspections are oftentimes referred to as real-estate, home, or insurance inspections.
Level three: This is a deeper version of the level two inspection where deeper, hidden problems may exist. Parts of the chimney/fireplace are removed such as firebox panels, chimney crowns, wall sections, and other components. As this is more drastic than the previous two, this is often the last resort.
You can count on a Guardian Chimney Sweep Macon Georgia inspection when you want to make sure your chimney and fireplace are free of damage, and other dangers. We'll show you photos of any findings and explain them.
Would you like to make sure your fireplace is safe to cozy up to this season? We would too! So give us a call, before you light that first fire. Don't put off your annual inspection — give Guardian Chimney Sweep Macon Georgia a call for a full system inspection.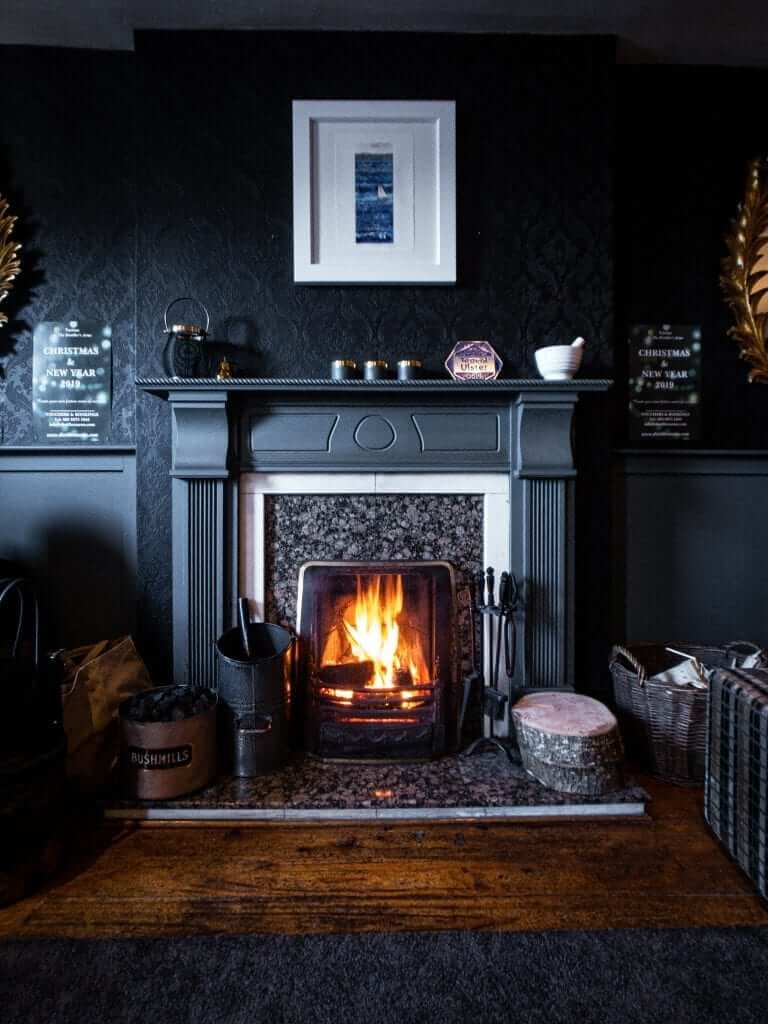 Guardian Chimney Sweep Macon Georgia

Macon is a city in central Georgia. Ocmulgee National Monument has large Native American earthen mounds from around 1000 A.D., and its museum displays artifacts spanning thousands of years.
The Tubman Museum's exhibits on African-American art, history, and culture include a huge mural and the Inventors Gallery. The Allman Brothers Band Museum at the Big House shows memorabilia in the rock band's former home.
Ocmulgee National Monument
Ocmulgee Mounds National Historical Park in present-day Macon, Georgia, United States preserves traces of over ten millennia of culture from the Native Americans in the Southeastern Woodlands. Its chief remains are major earthworks built before 1000 CE by the South Appalachian Mississippian culture.
These include the Great Temple and other ceremonial mounds, a burial mound, and defensive trenches. They represented highly skilled engineering techniques and soil knowledge, and the organization of many laborers. The site has evidence of "17,000 years of continuous human habitation."
Johnston–Felton–Hay House
The Johnston–Felton–Hay House, often abbreviated Hay House, is a historic residence at 934 Georgia Avenue in Macon, Georgia. Built between 1855 and 1859 by William Butler Johnston and his wife Anne Tracy Johnston in the Italian Renaissance Revival style, the house has been called the "Palace of the South."
The mansion sits atop Coleman Hill on Georgia Avenue in downtown Macon, near the Walter F. George School of Law, part of Mercer University. It was designated a National Historic Landmark in 1973 for its architectural uniqueness. The 18,000-square-foot, 24-room home was designed by the New York architect T. Thomas and Son.
Museum of Arts and Sciences
The Museum of Arts and Sciences in Macon is a community museum in the U.S. state of Georgia. The facility includes four galleries with frequently changing exhibitions, the Discovery House with hands-on activities, live animal habitats, the Mark Smith Planetarium, nature trail, garden, store, auditorium, and classrooms.
New exhibitions on fine arts, science topics, and the humanities are presented for periods of four to six months. The museum is open to the public daily and offers programs to schools and groups. The museum is a member of the American Alliance of Museums as of July 2019.
Georgia Sports Hall of Fame
The Georgia Sports Hall of Fame is located in Macon, Georgia. It is the largest state sports hall of fame in the United States at 43,000 square feet.