Fireplace & Chimney Services
Chimney Sweep Slidell Louisiana
"Nobody gets there faster than us or better prepared. Over 100 years of combined experience!"
Guardian Chimney Sweep Slidell, Louisiana
Although your fireplace might not get any use during the summer, it becomes quite a necessity during the winter, when the temperatures drop and you need that nice warm fire. A fireplace can set the mood for many occasions, from opening presents on Christmas morning, to a romantic evening for two. However, if your chimney and fireplace don't get the proper maintenance and attention, it could turn those treasured moments into disasters. An unkept chimney could lead to structural or water damages, as well as possible chimney fires if not swept as needed.
That's where Guardian Chimney Sweep of Slidell, Louisiana comes in. We specialize in keeping your chimney and fireplace safe and protected so you and your family can enjoy them for years. We offer many services such as Chimney Sweeping, Chimney Inspections, Masonry Repairs, Water Leak Repairs, Installations, and more.
Give us a call today, and you'll get to speak with a member of our highly trained staff who can answer any questions you have and schedule an appointment for a technician to visit your home.
Level one is performed without the aid of any specialized tools and is recommended when things are working as always, without change.
Level two when there's a change, like a new liner, a new homeowner, a new appliance, new fuel type, a strong storm or chimney fire, or a new problem or performance issue. This level of the inspection may require some basic tools, and will also include a video scan of the chimney interior. Level two inspection and its ability to provide close-up images of damage, these inspections are oftentimes referred to as real estate, home, or insurance inspections.
Level three is a level two inspection suggests a deeper, hidden problem impossible to get to the bottom of. A level three can involve the removal of firebox panels, chimney crowns, walls, and other components of the chimney system and home, which is why it's considered a last resort.
You can count on a Guardian inspection when you want to make sure your chimney and fireplace are free of damage, and other dangers. We'll show you photos of any findings and explain them.
Wouldn't you rather know that your chimney is in good working condition and ready to be safely enjoyed this season? We would too! So give us a call, before you light that first fire. Don't put off your annual inspection — give Guardian a call for a full system inspection.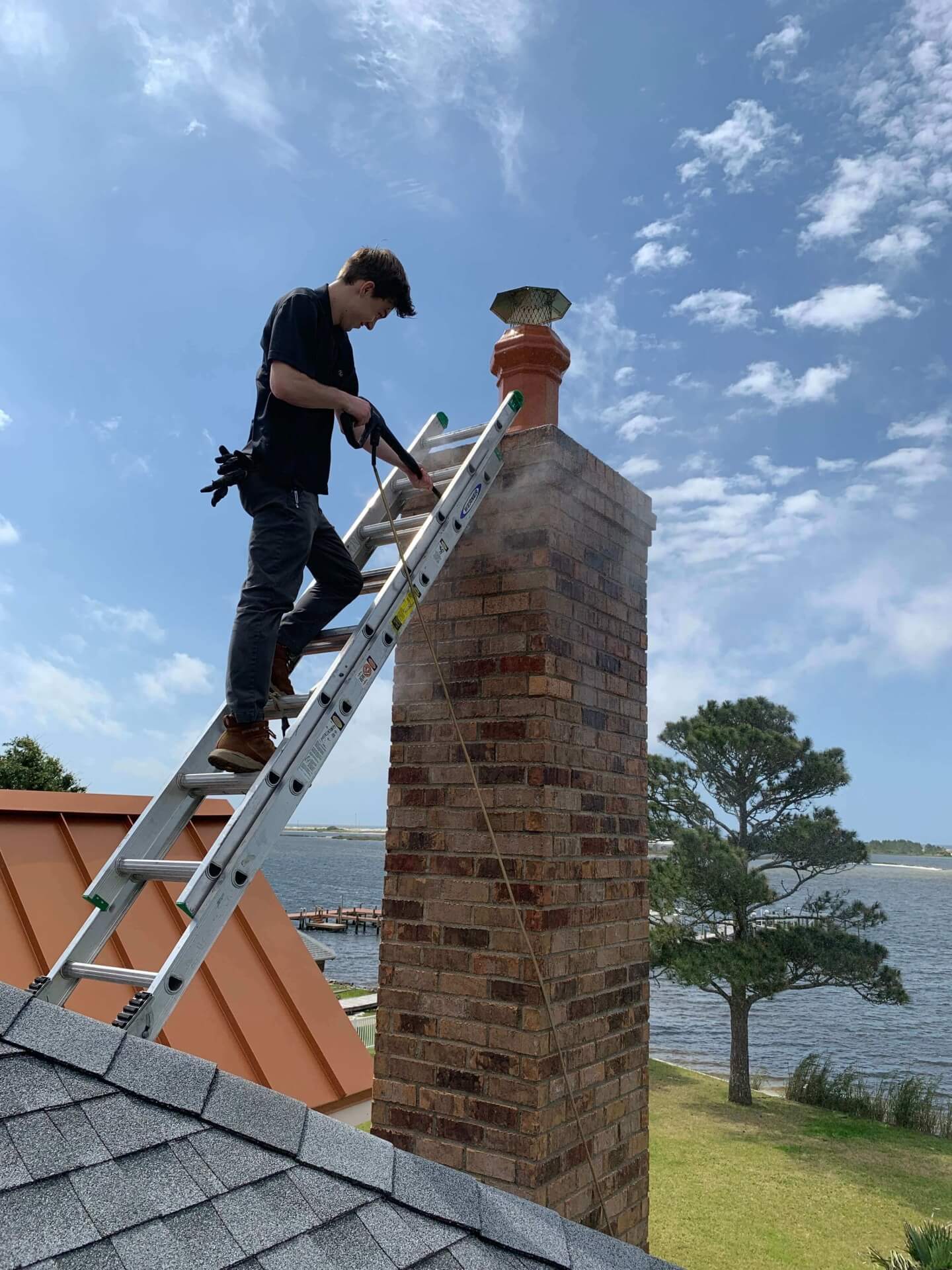 Slidell is a city on the northeast shore of Lake Pontchartrain in St. Tammany Parish, Louisiana, United States. The population was 27,068 at the 2010 census. Greater Slidell has a population of about 90,000. It is part of the New Orleans−Metairie−Kenner Metropolitan Statistical Area.
Swamp Stallion Fishing Adventures
Escape to your Adventure with Swamp Stallion Fishing Adventures, a first class fishing charter guide for southeastern Louisiana, located in St.
Slidell Vistor's Center I-10 West
The architectural style of this Welcome Center mirrors that of Old Town Slidell – the way the city of Slidell looked at the end of the 19th century. Some have described it as a blend of late Creole and Victorian styles.
Camp Salmen Nature Park
Through federal and state funding, St. Tammany Parish Government purchased the 130-acre Camp Salmen property in 2004, for $2.25 million, to preserve the historical, cultural, biological and archaeological legacies and to transform it into a public recreational park for all to enjoy its natural beauty.
Bayou Country
Bayou Country is all things Louisiana and other cool stuff! We're making the best Pralines everyday and you'll enjoy browsing our huge selection of unique art, gifts and treasures. Our Cafe is open from 11-5 so come enjoy a great shopping and dining experience