Fireplace & Chimney Services
Chimney Sweep Auburn Alabama
"Nobody gets there faster than us or better prepared. Over 100 years of combined experience!"
Guardian Chimney Sweeps Auburn
You may not need your fireplace during the summer but when winter comes rolling around it will become the centerpiece of your home, if it either quality time spent with the family or a romantic evening spent with that special someone, nothing can beat a crackling fire on a cold winters night.
If you don't take proper care of your fireplace, though, that same fire can become dangerous. For help, call Guardian Chimney Sweeps of Auburn Alabama. Whether it's a routine cleaning or animal removal, we can do it all so that you and your loved ones are guaranteed many more nights spent by the fire.
If you live in Auburn, Alabama, Give us a call today, and you'll get to speak with a member of our highly trained staff who can answer any questions you have and schedule an appointment for a technician to visit your home.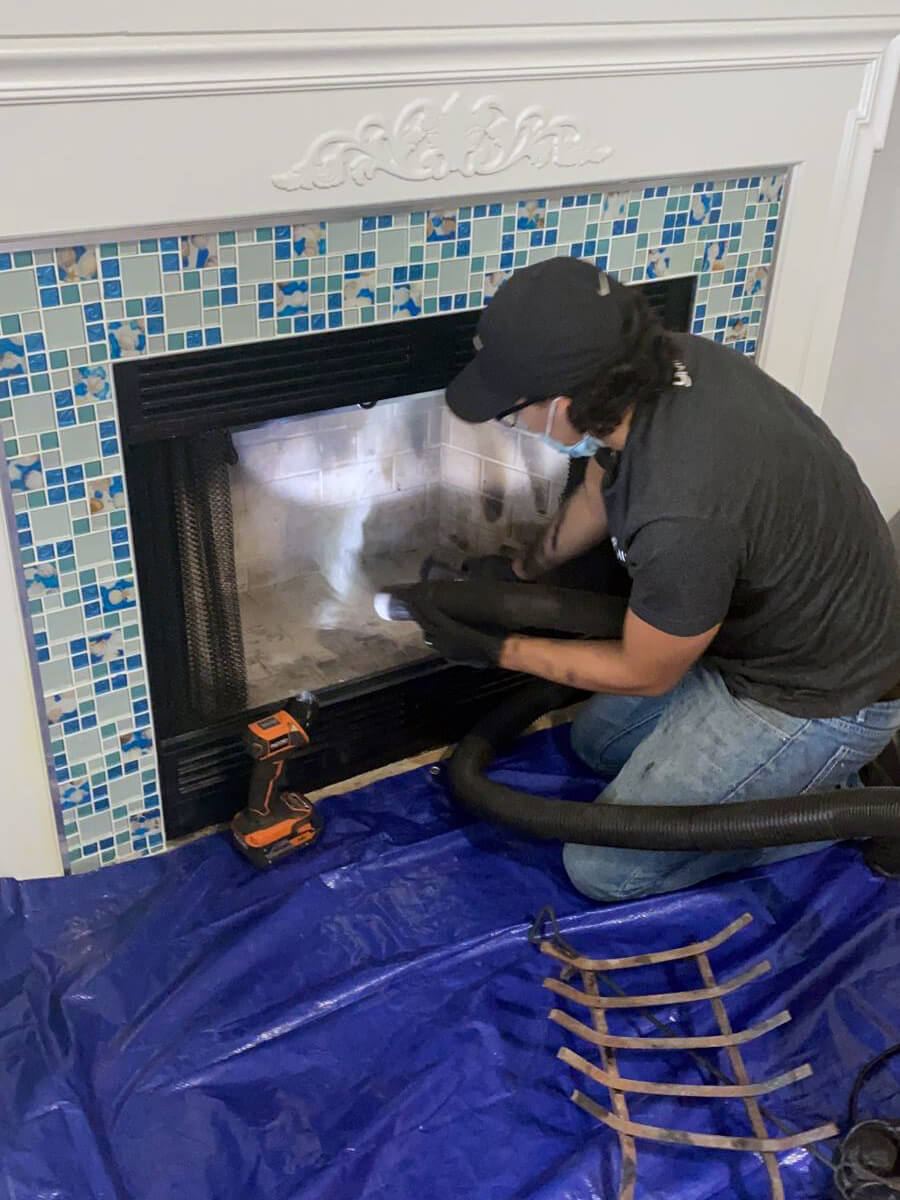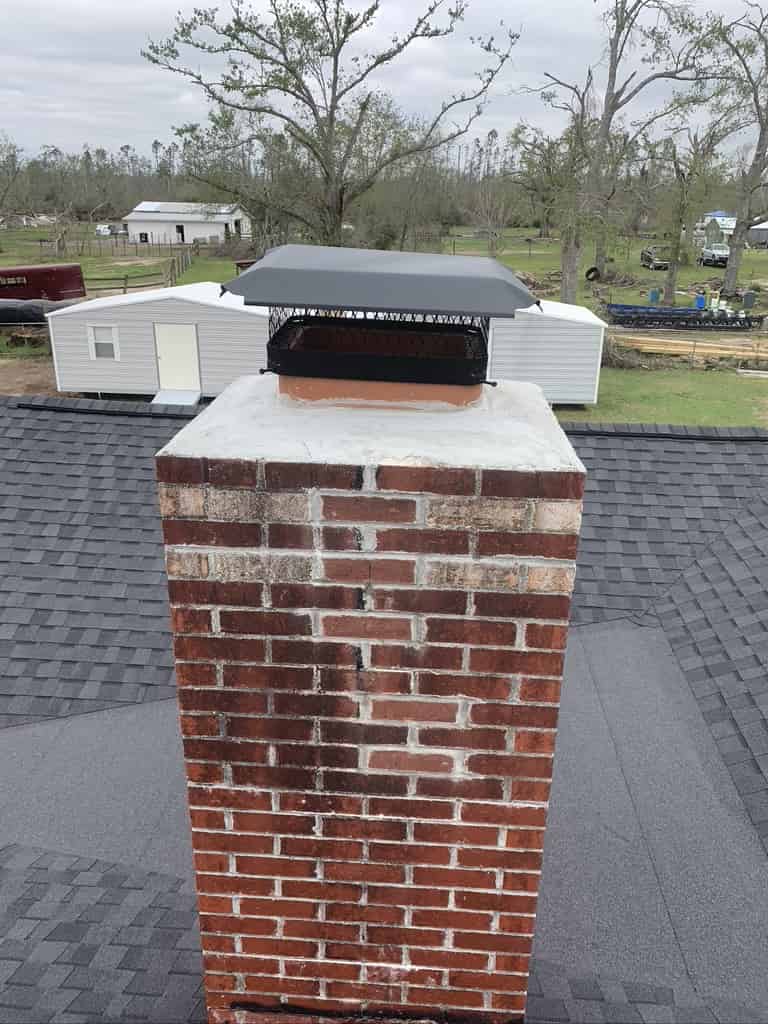 Guardian Chimney Sweeps Auburn
Level one is performed without the aid of any specialized tools and is recommended when things are working as always, without change.
Level two when there's a change, like a new liner, a new homeowner, a new appliance, new fuel type, a strong storm or chimney fire, or a new problem or performance issue. This level of the inspection may require some basic tools, and will also include a video scan of the chimney interior. Level two inspection and its ability to provide close-up images of damage, these inspections are oftentimes referred to as real estate, home, or insurance inspections.
Level three is a level two inspection suggests a deeper, hidden problem impossible to get to the bottom of. A level three can involve the removal of firebox panels, chimney crowns, walls, and other components of the chimney system and home, which is why it's considered a last resort.
You can count on a Guardian inspection when you want to make sure your chimney and fireplace are free of damage, and other dangers. We'll show you photos of any findings and explain them.
Wouldn't you rather know that your chimney is in good working condition and ready to be safely enjoyed this season? We would too! So give us a call, before you light that first fire.
Don't put off your annual inspection — give Guardian a call for a full system inspection.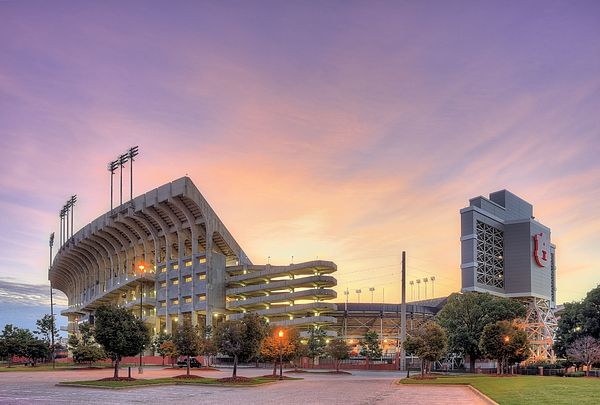 Auburn is a city in eastern Alabama. On the Auburn University campus, the sprawling Donald E. Davis Arboretum has a collection of native plants. The Jonathan Bell Lovelace Museum documents the university's athletics history. The Jule Collins Smith Museum has art from the 18th–21st centuries. South of Auburn is Chewacla State Park with trails and a large lake. Southwest, Tuskegee National Forest is home to wild deer.
Chewacla State Park
Chewacla State Park is a publicly owned recreation area in Auburn, Lee County, Alabama, occupying 696 acres to the south of Interstate 85. The state park's central feature, 26-acre Lake Chewacla, provides opportunities for fishing, swimming, and non-motorized boating.
Toomer's Corner
Toomer's Corner is located at the intersection of Magnolia Avenue and College Street and marks the division of downtown Auburn, Alabama, and the campus of Auburn University itself. Its the heart of downtown and its been a special gathering place for Visitors, politicians, and the college students from the university
Jule Collins Smith Museum of Fine Art
The Jule Collins Smith Museum of Fine Art is an art museum on the campus of Auburn University and is the only accredited university art museum in Alabama. Opened on October 3, 2003, the Jule Collins Smith Museum of Fine Art contains six exhibition galleries within its 40,000 square feet of interior space. 
Plainsman Park
Plainsman Park, officially Samford Stadium – Hitchcock Field at Plainsman Park, is the college baseball venue for the Auburn University Tigers. As of 2015, its seating capacity is 4,096. In 2003, Baseball America rated the facility the best college baseball venue in the country.
Kreher Preserve & Nature Center
Louise Kreher Forest Ecology Preserve, also known as the Kreher Preserve and Nature Center, is a 120 acres nature preserve located between Auburn and Opelika in Lee County, Alabama.