Fireplace & Chimney Services
Chimney Sweep Lynn Haven Florida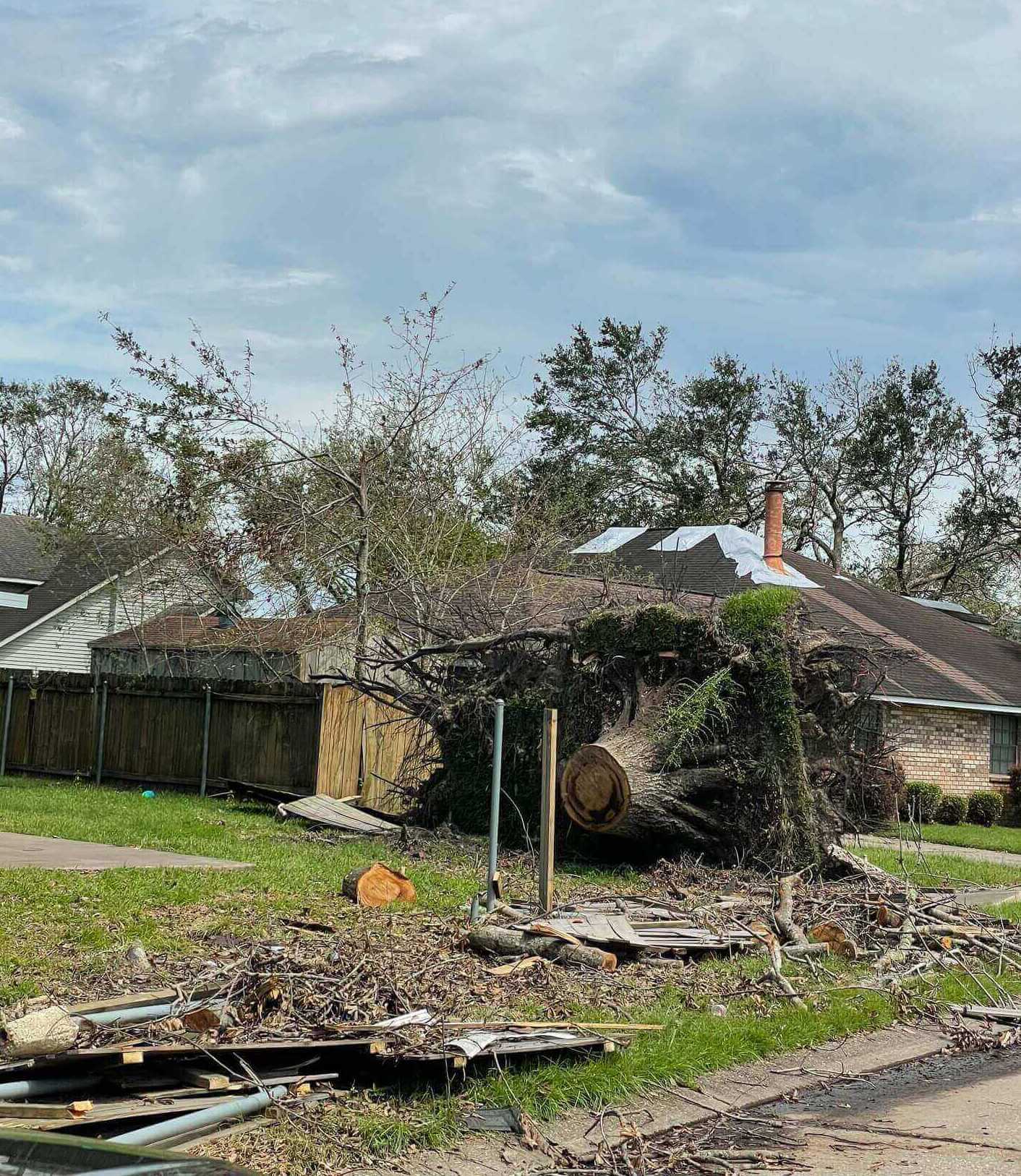 Tropical Storm and
Hurricane Damage
The 2021 Hurricane season is here which brings Hurricanes and Tropical Storms to the Gulf Coast. High winds and heavy rain can cause serious damage to your fireplace and chimney.
If you believe that you may have chimney damage or leaks, call Guardian Chimney Sweep today.
Homes are a place to feel safe, warm, and relaxed; fireplaces are an important piece of that feeling. But is your fireplace safe? Guardian Chimney Sweep Lynn Haven Florida is here to ensure your chimney and fireplace are ready through clean and professional chimney and fireplace sweeping to the Gulf Coast Areas.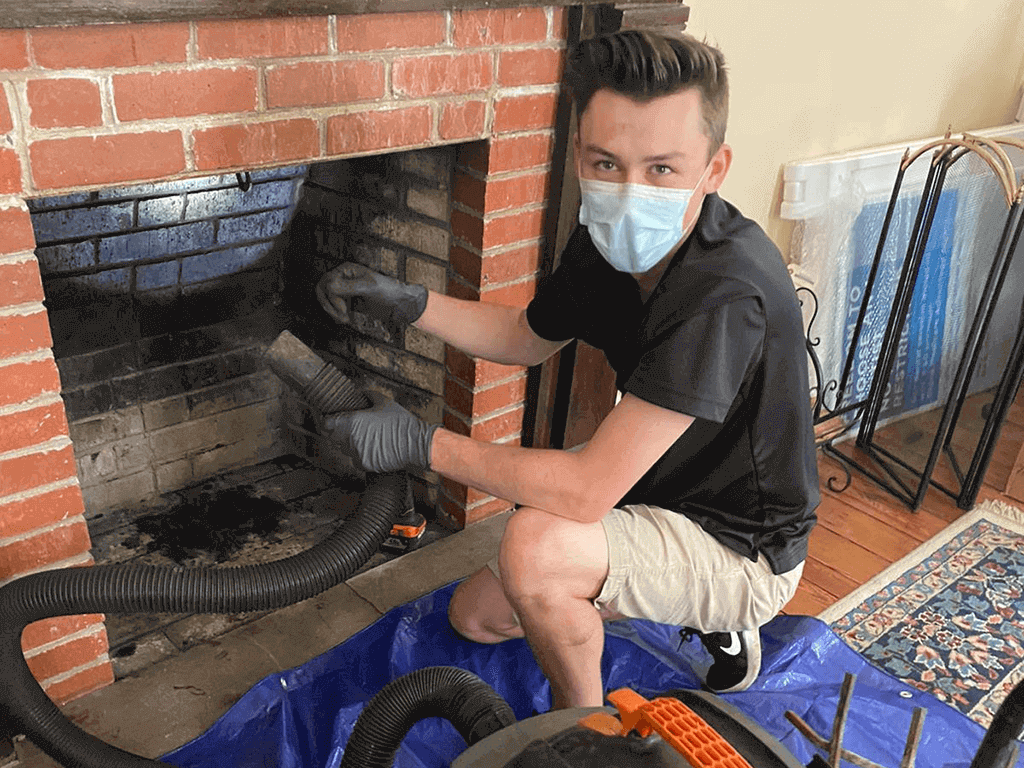 Why are chimney and fireplace sweepings so important?
Ash and creosote form when you burn a fire. These can make their way to the walls of the fireplace and chimney flue, eating away at the clay tiles. This can cause deterioration and eventually a chimney fire.
We provide thorough and efficient chimney and fireplace sweeping services throughout the Gulf Coast Areas of Florida, Mississippi, Louisiana, and Alabama.
We're honored to have the opportunity to make home maintenance easy and stress-free for residents in the surrounding Lynn Haven and Panama City communities.
Chimney Repairs Completed
Level one is performed without the aid of any specialized tools and is recommended when things are working as always, without change.
Level two when there's a change, like a new liner, a new homeowner, a new appliance, new fuel type, a strong storm or chimney fire, or a new problem or performance issue. This level of the inspection may require some basic tools, and will also include a video scan of the chimney interior. Level two inspection and its ability to provide close-up images of damage, these inspections are oftentimes referred to as real estate, home, or insurance inspections.
Level three is a level two inspection suggests a deeper, hidden problem impossible to get to the bottom of. A level three can involve the removal of firebox panels, chimney crowns, walls, and other components of the chimney system and home, which is why it's considered a last resort.
You can count on a Guardian inspection when you want to make sure your chimney and fireplace are free of damage, and other dangers. We'll show you photos of any findings and explain them.
Wouldn't you rather know that your chimney is in good working condition and ready to be safely enjoyed this season? We would too! So give us a call, before you light that first fire. Don't put off your annual inspection — give Guardian a call for a full system inspection.
Chimney Services Lynn Haven Florida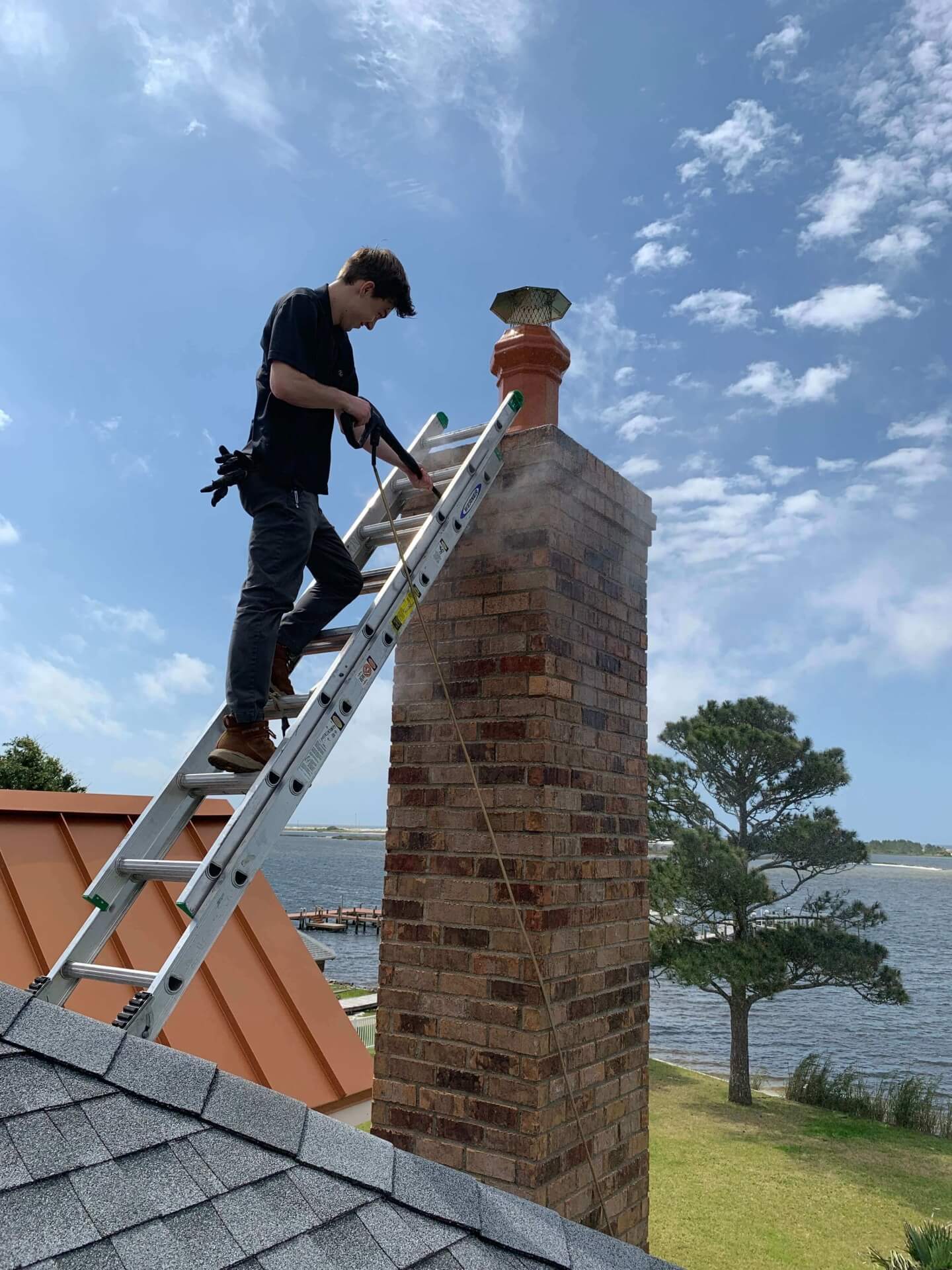 Lynn Haven is a city in Bay County, Florida, United States, north of Panama City. The population was 18,493 at the 2010 census. Like many communities in Bay County, the city was severely damaged by Category 5 Hurricane Michael on October 10, 2018.
Bark Park at Kinsaul
The Bark Park is a dog park located at A.L. Kinsaul Park; 1146 W. 5th Street. You can enjoy two parks; one for smaller dogs and the other for bigger dogs. Both dog parks are equipped with doggy friendly playground equipment, shade, benches, water faucets, and even doggy sized pools!
Leslie Porter Park
Leslie Porter Park is located at 200 Michigan Avenue. This park is the perfect stop for your lunch break. You can find many locals bringing their lunches to enjoy with a view. This park continues to grow! The newly built arbor swings gives park goers a place to sit near the water and relax.
This park is home to several City events. Food Truck Fridays are hosted near the Bailey Bridge and Music by the Bay is held here as well. There is MUCH more to come to this park. We are looking at more recreational activities to add such as beach volleyball.
A.L. Kinsaul Park
A.L. Kinsaul Park is located at 1146 W. 5th Street. This park is the location for the City's Youth Flag Football League. Both practices and games are held in the big grassy fields. The park is home to the viewing area of the City's major 4th of July Fireworks event!
Cain Griffin Park
Cain Griffin Park is located at 616 E. 17th Street. This park recently re-opened its ball parks in November 2020! This park also went under major renovations after Hurricane Michael in 2018. The Spring Baseball and Softball League practices and games will be held here starting in March 2021.

Local Areas We Also Cover