Chimney Sweep Lynn Haven, Florida
Chimney Inspections and Fireplace Sweeps of Lynn Haven, Florida
Homes are a place to feel safe, warm, and relaxed; fireplaces are an important piece of that feeling. But is your fireplace safe? Guardian is here to ensure your chimney and fireplace are ready through clean and professional chimney and fireplace sweeping to the Gulf Coast Areas.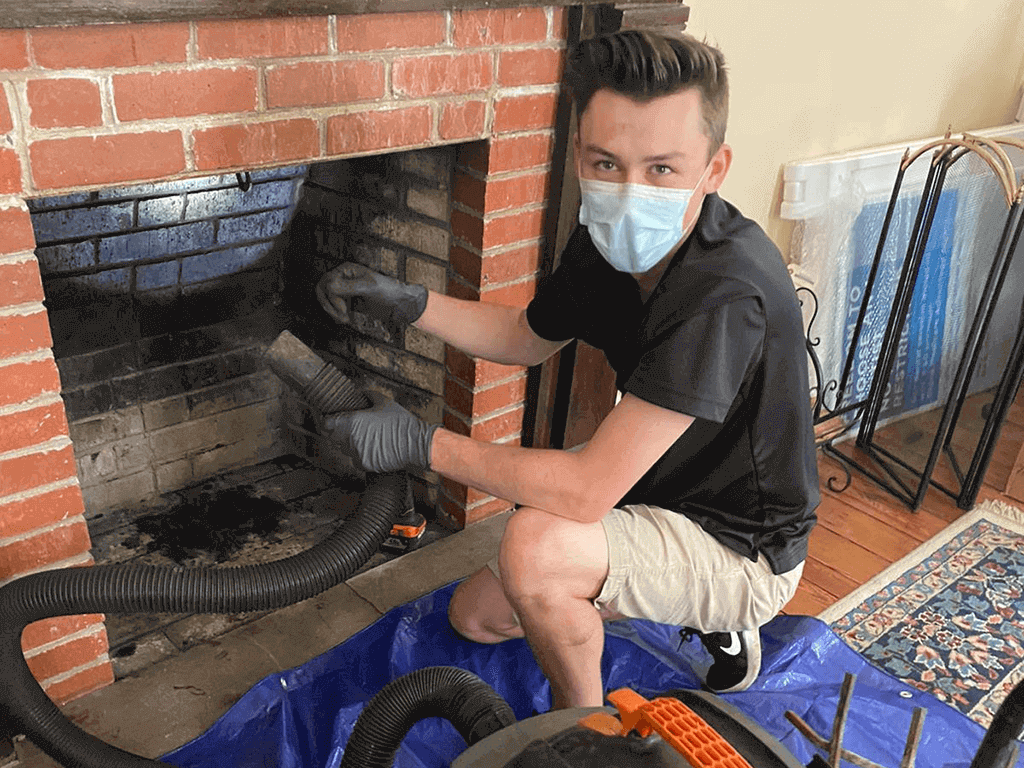 Why are chimney and fireplace sweepings so important?
Ash and creosote form when you burn a fire. These can make their way to the walls of the fireplace and chimney flue, eating away at the clay tiles. This can cause deterioration and eventually a chimney fire.
We provide thorough and efficient chimney and fireplace sweeping services throughout the Gulf Coast Areas of Florida, Mississippi, Louisiana, and Alabama.
We're honored to have the opportunity to make home maintenance easy and stress-free for residents in the surrounding Lynn Haven and Panama City communities.
Chimney Repairs Completed
Lynn Haven is a city in Bay County, Florida, United States, north of Panama City. The population was 18,493 at the 2010 census. Like many communities within the Bay County area, the city was severely damaged by Category 5 Hurricane Michael on October 10, 2018.
Lynn Haven was established in 1911 as the third of three Union Veterans Colonies in the South. Fitzgerald, Georgia was established in 1896. St. Cloud, Florida was established in 1909. Although each of the three "Old Soldiers Colonies" was organized separately by independent development companies, each site was chosen for "health, climate and productiveness of the soil" and each recruited future landowners through the use of The National Tribune, a newspaper of the Grand Army of the Republic veterans' organization.
W. H. Lynn, A. J. Gay and R. L. McKenzie were the primary stockholders of the St. Andrews Bay Development Company. Lynn had been an associate of the National Tribune and the Grand Army of the Republic veterans' organization; both A. J. Gay and R. L. McKenzie were also major investors in the Gulf Coast Development Company – creators of the new town of Panama City (incorporated in 1909) located on the shores of St. Andrews Bay.
These three men purchased large tracts of land to the east and to the north of Panama City and hoped to use the nucleus of that small city to build a much larger community. That idea was met with much resistance so they then turned their sights to the vast areas of "cut-over timberlands" along the northern arm of St. Andrews Bay where Andrew Jackson Gay had already created a small community referred to as "Gay, Florida," site of today's Panama Country Club.
Level one is performed without the aid of any specialized tools and is recommended when things are working as always, without change.
Level two when there's a change, like a new liner, a new homeowner, a new appliance, new fuel type, a strong storm or chimney fire, or a new problem or performance issue. This level of the inspection may require some basic tools, and will also include a video scan of the chimney interior. Level two inspection and its ability to provide close-up images of damage, these inspections are oftentimes referred to as real estate, home, or insurance inspections.
Level three is a level two inspection suggests a deeper, hidden problem impossible to get to the bottom of. A level three can involve the removal of firebox panels, chimney crowns, walls, and other components of the chimney system and home, which is why it's considered a last resort.
You can count on a Guardian inspection when you want to make sure your chimney and fireplace are free of damage, and other dangers. We'll show you photos of any findings and explain them.
Wouldn't you rather know that your chimney is in good working condition and ready to be safely enjoyed this season? We would too! So give us a call, before you light that first fire. Don't put off your annual inspection — give Guardian a call for a full system inspection.
Chimney Inspections and Fireplace Inspections