SWEEPS | INSPECTIONS | REPAIRS | INSTALLATIONS
Chimney Sweep Orlando Florida
Guardian Chimney Sweeps Orlando, Florida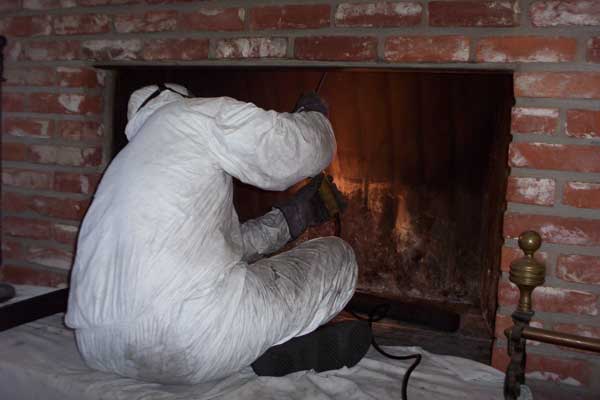 During summer, your chimney may sit unused but during winter a chimney just can't be beaten. whether your spending quality time with your family or spending a romantic evening with that special someone, nothing is better than sitting by and relaxing by a warm crackling fire. If you don't take proper care of your fireplace, though, that same fire can become dangerous.
For help, call Guardian Chimney Sweeps in Orlando. Whether it's a routine cleaning or animal removal, we can do it all so that you and your loved ones are guaranteed many more nights spent by the fire.
Give us a call today, and you'll get to speak with a member of our highly trained staff who can answer any questions you have and schedule an appointment for a technician to visit your home.
Level one is performed without the aid of any specialized tools and is recommended when things are working as always, without change.
Level two when there's a change, like a new liner, a new homeowner, a new appliance, new fuel type, a strong storm or chimney fire, or a new problem or performance issue. This level of the inspection may require some basic tools, and will also include a video scan of the chimney interior. Level two inspection and its ability to provide close-up images of damage, these inspections are oftentimes referred to as real estate, home, or insurance inspections.
Level three is a level two inspection suggests a deeper, hidden problem impossible to get to the bottom of. A level three can involve the removal of firebox panels, chimney crowns, walls, and other components of the chimney system and home, which is why it's considered a last resort.
You can count on a Guardian inspection when you want to make sure your chimney and fireplace are free of damage, and other dangers. We'll show you photos of any findings and explain them.
Wouldn't you rather know that your chimney is in good working condition and ready to be safely enjoyed this season? We would too! So give us a call, before you light that first fire. Don't put off your annual inspection — give Guardian Chimney Sweep of Orlando Florida a call today for a full system inspection.
Chimney Inspections and Fireplace Inspections
Chimney Repairs Completed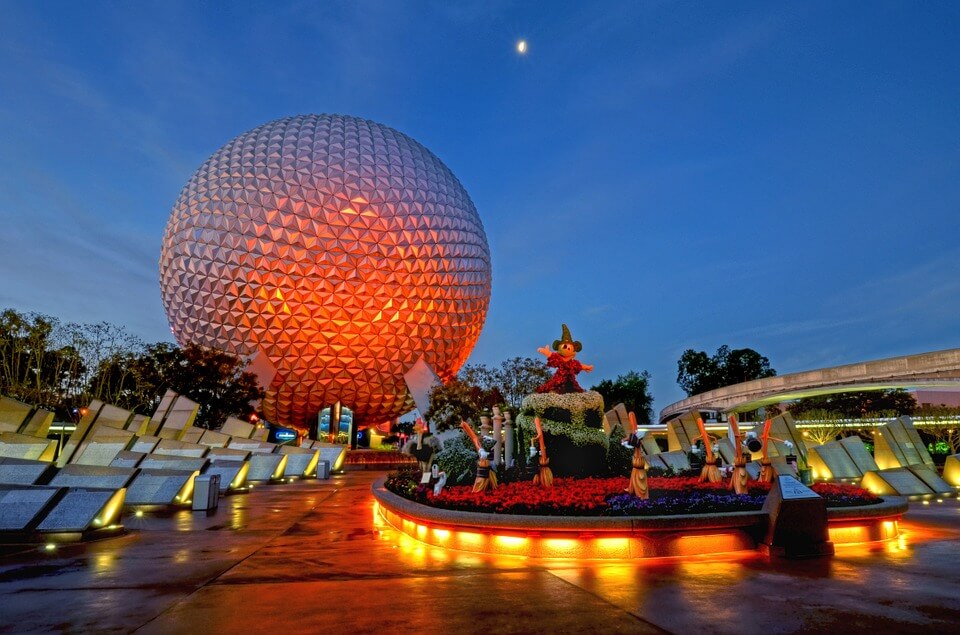 Things To Do In Orlando, FL
Orlando, a city in central Florida, is home to more than a dozen theme parks. Chief among its claims to fame is Walt Disney World, comprised of parks like the Magic Kingdom and Epcot, as well as water parks. Another major destination, Universal Orlando, offers Universal Studios and Islands of Adventure, with the Wizarding World of Harry Potter straddling both.
Walt Disney World Resort
The Walt Disney World Resort, also called Walt Disney World and Disney World, is an entertainment complex in Bay Lake and Lake Buena Vista, Florida, in the United States, near the cities of Orlando and Kissimmee. Opened on October 1, 1971, the resort is owned and operated by Disney Parks, Experiences and Products, a division of The Walt Disney Company. It was first operated by Walt Disney World Company.
Universal Orlando Resort
Universal Orlando Resort, Inc. owns and operates a resort. Its amenities includes theme parks, hotels, entertainment complex, rides, shows, events, dining facilities, and shopping facilities. The company also offers online merchandise, such as accessories, apparel, collectibles, costumes, headwear, holiday products, home decorations, souvenirs, sweets, and toys. Universal Orlando Resort, Inc. was formerly known as Universal Studios Escape and changed its name to Universal Orlando Resort, Inc. in January, 2001. The company was founded in 1990 and is based in Orlando, Florida. Universal Orlando Resort, Inc. operates as a subsidiary of NBCUniversal Media, LLC.
Universal's Islands of Adventure
Universal's Islands of Adventure is a theme park located in Orlando, Florida. It opened on May 28, 1999, along with CityWalk, as part of an expansion that converted Universal Studios Florida into the Universal Orlando Resort. The resort's slogan Vacation Like You Mean It was introduced in 2013. Islands of Adventure is modeled after a journey of exploration, where guests embark on an adventure to visit a variety of themed islands. Initially, the park featured six islands. A seventh, The Wizarding World of Harry Potter, was added in 2010, themed to the highly successful Harry Potter franchise. It was Universal's largest investment since the resort's founding in 1990. The expansion led to a significant increase in attendance, and in 2013, Islands of Adventure ranked seventh domestically and eleventh internationally after hosting approximately 8.1 million guests. The eighth island, Skull Island, opened on July 13, 2016, and is themed to the King Kong franchise.
Magic Kingdom Park
Magic Kingdom Park is a theme park at the Walt Disney World Resort in Bay Lake, Florida, near Orlando, Florida. Owned and operated by The Walt Disney Company through its Parks, Experiences and Products division, the park opened on October 1, 1971, as the first of four theme parks at the resort. The park was initialized by Walt Disney and designed by WED Enterprises. Its layout and attractions are based on Disneyland Park in Anaheim, California, and are dedicated to fairy tales and Disney characters. The park is represented by Cinderella Castle, inspired by the fairy tale castle seen in the 1950 film. In 2019, the park hosted 20.9 million visitors, making it the most visited theme park in the world for the thirteenth consecutive year and the most visited theme park in North America for at least the past nineteen years.
Epcot
Epcot is a theme park at the Walt Disney World Resort in Bay Lake, Florida. It is owned and operated by The Walt Disney Company through its Parks, Experiences and Products division. Inspired by an unrealized concept developed by Walt Disney, the park opened on October 1, 1982, as EPCOT Center, and was the second of four theme parks built at Walt Disney World, after the Magic Kingdom. Spanning 305 acres, more than twice the size of the Magic Kingdom park, Epcot is dedicated to the celebration of human achievement, namely technological innovation and international culture, and is often referred to as a "permanent world's fair". Epcot was originally conceived by Walt Disney during the early development of Walt Disney World, as an experimental planned community that would serve as a center for American enterprise and urban living. Known as "EPCOT", the idea included an urban city center, residential areas, industrial areas, schools, and a series of mass transportation systems that would connect the community. After Disney's death in 1966, the "EPCOT" concept was abandoned as the company had uncertainty about the feasibility of maintaining an operating city.